Sony A6600 camera sensor DXOMarked finally. The low-light performance of the sensor is slightly improved compared to the Sony A6500. But, more or less the overall sensor score remains same.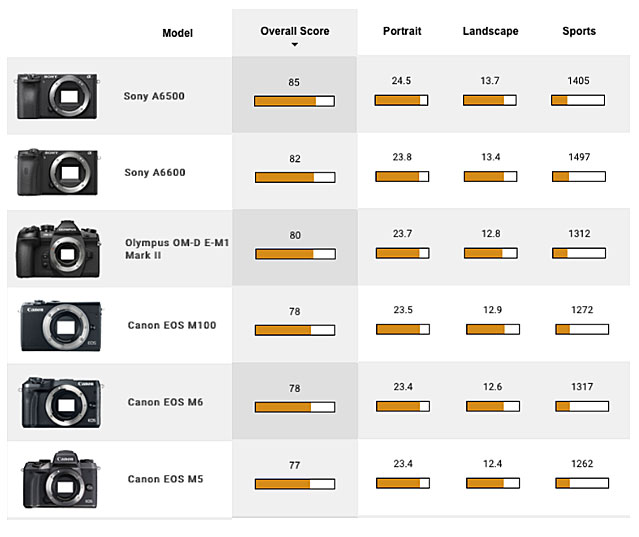 Sony A6600 camera is the successor of Sony A6600 camera. Both have almost same core specification, the only major advantage we are getting with Sony A6600 is the presence of IBIS inside the camera.
Take a look what DXOMark Said about Sony A6600 Camera
Read the verdict:"Sony continues to stay ahead with its 24MP APS-C Exmor sensor, particularly with regard to low-light performance and high ISO dynamic range, though overall image quality is largely unchanged from earlier models. It has also ceded some ground to rivals' smaller Four-Thirds sensors (albeit most likely Sony-made); as for APS-C, Canon has trumped Sony in resolution with a new 32.5MP sensor…Nevertheless, the Sony A6600 is capable of producing superb-quality images, and the inclusion of its Real-Time Tracking Autofocus for both stills and video, along with a larger battery over its predecessor, make it an appealing upgrade over the A6500. With a well-rounded feature set, the Sony A6600 is an attractive camera at a relatively affordable price…"
We will be updating you with more details soon.
Follow us on our social pages  FACEBOOK | TWITTER | INSTAGRAM to get live news + Nikon Rumors 24X7