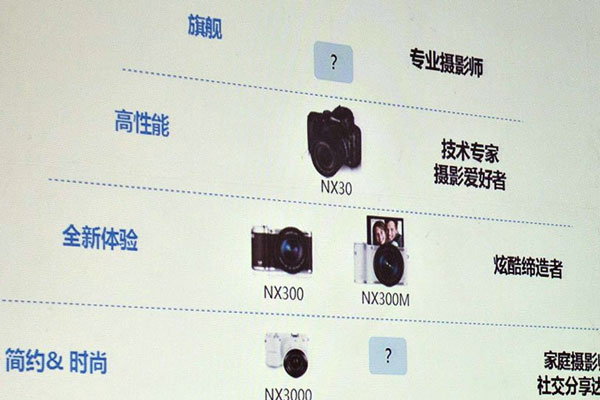 Yes, its true that Samsung NX series not announced yet, according to latest image surfaced over the web (shown above), The Samsung NX30 comes at second place and the flagship placed at TOP (without any name).
Just after the announcement of Samsung NX30 we have received a email from new source that Samsung will announce a PRO Weather sealed APS-C format based camera with high-end specification and newly developed sensor.
The newly developed F2.0 to F2.8 lens weather sealed lens was first of its type and more high-grade weather sealed lenses coming to match with upcoming NX flagship camera.
Stay with us on Facebook and Google plus, more update coming soon. | See more Samsung Rumors