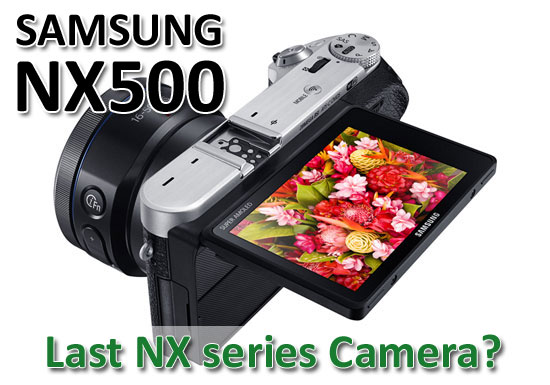 Update – Samsung denied the possibility of shutting down camera business
Before we begin I must say you it's not a rumor, the news is coming from a article published over a Korean website that Samsung may shut down their camera business according to a "industry insider", according to him after Samsung NX500 announcement Samsung doesn't announced any new products and also shattered all marketing activities.
The camera division of Samsung is facing loss from past one year after they have started NX product line.
Samsung only announced NX500 camera in 2015 and after that no new camera announced by Samsung
| | | |
| --- | --- | --- |
| February 5, 2015 | Samsung NX500 | 28 Megapixel Hybrid CMOS AF sensor and ultra compact body |
Samsung currently have one-of-the best APS-C sensor based camera in the market , but they have to understand professional or smei-pro users look for good camera as well as lens support, which the NX lens-linup doesn't have.
Sony resolved it through metabones adapter. Recently announced Sony A7R II camera can do high speed AF with all Canon lenses and soon metabones will also launch Nikon FX Lenses adapter.
source here
Follow is on Facebook and Google plus, more update coming soon. | See more Samsung Rumors