Samsung Galaxy K Zoom Announced today, the Samsung Galaxy K zoom is a successor of Samsung Galaxy  S4 Zoom and features many hardware upgrades compared to its predecessor,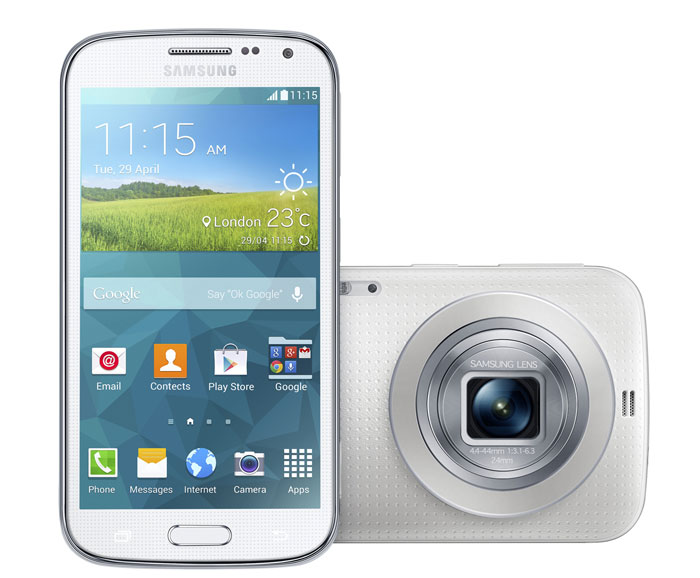 The newly announced Samsung features Hexa core processor that combines 1.3GHz Quad-Core + 1.7GHz Dual-Core Processor, the smartphone have large 2GB RAM and a large 4.8 inch HD Super AMOLED Display (1280×720), the phone comes with T624 Mali Graphics Processor Unit to handle extreme image editing task and gaming.
If we look at the rear side we have 20.7 Mega pixel 1/2.3 BSI CMOS Sensor with a ISO range up to 3200, 10x Optical Zoom, OIS for cleaner pictures during low-light condition, the front camera features 2 megapixel sensor for taking selfi for web.
Limited Battery Life? the phone features 2,430mAh battery only, since the system built with a large 4.8 inch display unit, Hexa core processor (1.3GHz Quad-Core + 1.7GHz Dual-Core), T624 Mali GPU and on the rear side we have 10X optical mechanical zoom lens with 20 MP high resolution 1/2.3 BSI CMOS sensor .. all these stuff will drain a lot of power.. So your Smartphone will need a 1 hour of battery recharge every night if used properly.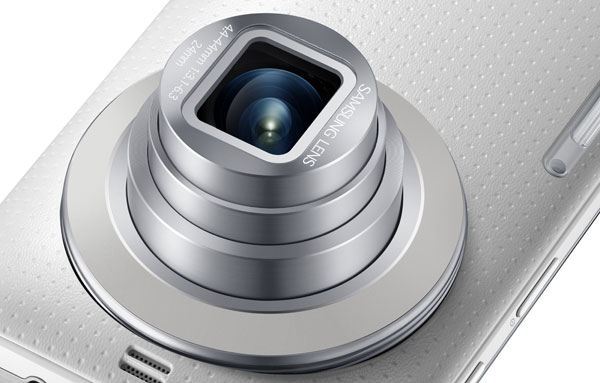 No ISOCELL sensor in K Zoom? The major drawback we see is the absence of newly developed ISOCELL sensor in Samsung Galaxy K Zoom camera, Samsung used its newly developed Sensor in Galaxy S5 Smartphone announced few month ago. I think they saved ISOCELL sensor for the next generation Samsung Zoom Camera.
Finally, It's also true that Samsung Galaxy K smartphone is one of the best