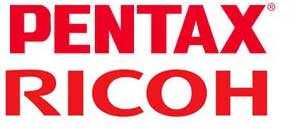 Sales of Pentax cameras dropped just over 13 percent in the year ended March 2011, Finally Japanese optical glass-maker Hoya sold its Pentax Imaging Systems Business to Ricoh in a deal worth about 10 billion yen ($124.2 million).
Press Release (PDF) www.hoya.co.jp/english/news/
HOYA Corporation ("HOYA") and Ricoh Company, Ltd. ("Ricoh") hereby announce that pursuant to decisions by the President and CEO of HOYA and Representative Director of Ricoh, respectively, HOYA and Ricoh have executed an agreement as of today to transfer HOYA's PENTAX Imaging Systems Business (the business of developing, manufacturing and selling optical instruments such as digital cameras and replacement lenses, digital camera accessories, security camera-related products, and binoculars) (the "PENTAX Imaging Systems Business") to Ricoh. HOYA will effectuate this transfer by incorporating a new corporation ("NewCo"), cause NewCo to succeed the PENTAX Imaging Systems Business by way of a corporate split (kyushu bunkatsu) (the "Corporate Split"), and transfer all shares of NewCo to Ricoh (such split and transfer shall be referred to as the "Split/Transfer") as of October 1, 2011 (Estimated).
Prior to the Split/Transfer, HOYA intends to transfer its interests in PENTAX VN CO., Ltd., an overseas subsidiary of HOYA in relation to the PENTAX Imaging Systems Business, to NewCo.
Please note, that since the Corporate Split is a simplified corporate split (kan-i kyushu bunkatsu), disclosure items/content have been partially abbreviated.
Further, HOYA will continue to develop its businesses assigned from PENTAX Corporation which was merged (kyushu gappei) into HOYA on March 31, 2008 other than the PENTAX Imaging Systems Business, such as its businesses regarding digital camera modules, DVD pickup lenses, endoscopes, artificial bones, and voice synthesis.
HOYA merged (kyushu gappei) with PENTAX Corporation on March 31, 2008, and has developed the PENTAX Imaging Systems Business assigned from PENTAX Corporation until now. As part of \ selecting and focusing its management resources, HOYA has decided to cause NewCo to succeed the PENTAX Imaging Systems Business via the Corporate Split, transfer the business and shares, etc. of HOYA's Imaging Systems business subsidiary to NewCo via a business transfer and share/interests transfer, and thereafter, transfer all shares of NewCo to Ricoh.
Ricoh's core business is office solutions focusing on MFPs, Ricoh has also introduced many cameras to the market since its inception in 1936. Ricoh was one of the first manufacturers to launch digital cameras in 1995 and Ricoh's current high-end compact digital cameras are well regarded in the industry.
Now Ricoh aims to establish a consumer business. As a first step to achieve this goal, Ricoh strengthens its camera businesses. Ricoh takes it as an indispensable initiative to obtain the small and lightweight interchangeable lens camera technology, lens technology and sales channels held by the Pentax Imaging Systems Division to pave the way for further advancement and innovations in the digital camera market.
Through this acquisition, Ricoh plans to 1) enhance its digital camera businesses (especially the interchangeable lens camera market which is expected to grow), 2) create value-added businesses for taken photographs (creation and development of value-added services that encourage seeing, storing and refinishing photographs and utilize photographs as communication tools), and 3) expand to other fields (study of entry into the image archiving business using medium-format digital cameras and enhancement of security-related products)