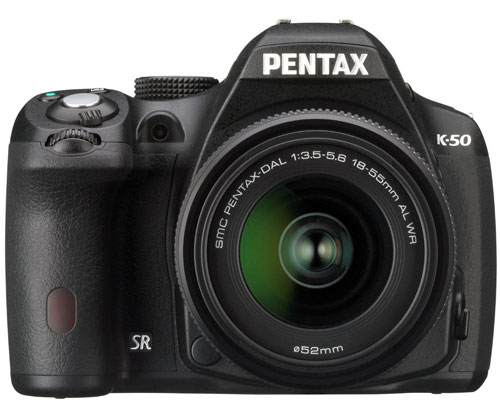 We have done a lot of comparison review with other popular DSLRs, now its time for some lens recommendation, We will start from basic lens recommendation and then we will move towards bit advance mode for semi-pro and advance armature.

Basic Lens Recommendation for Pentax K-50

Pentax K-50 DSLR – $699

(Amazon)

With K-50 with 18-55mm Kit Lens – $779

(Amazon)

Pentax K-50 with DA 18-135mm WR f3.5-5.6 Lens – $1099

(Amazon)
---
Recommended Ultra-Wide Angle Zoom Lens – Pentax DA 12-24mm f/4 ED AL (IF) Lens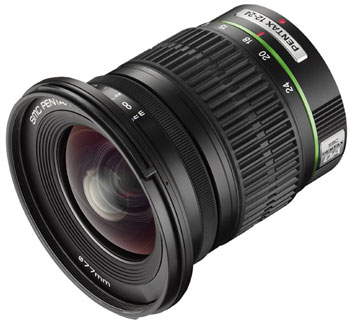 Buy 12-24mm F4.0 Lens from Amazon.com | Amazon UK | 
The 12-24mm F4.0 is the best ultra wide angle lens available at pentax, the ultra wide angle lens features extra-low-dispersion (ED) glass elements and two aspherical lens elements, Quick-Shift Focus system for switiching bewteen MF to AF, he lens offers superior sharpness and color correction.
---
For best walk-around / Event Shooting Lens We have two options form pentax
1. Weather-sealed Zoom: Pentax DA* 16-50mm F2.8 – Highly Recommended
2. Zoom: Pentax 17-70mm F  – Recommended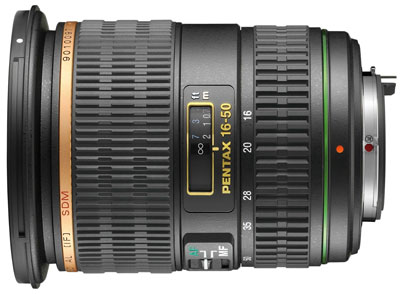 Buy Pentax 16-50mm F2.8 from

Amazon.com | Amazon.uk |
If money is not a problem we recommend you to buy Pentax SMC DA* Series 16-50mm f/2.8 ED AL IF
, the lens is bulky and costly but features excellent image quality, the lens comes with three aspherical elements and two special optical glass elements, it compensate for chromatic and spherical aberration, producing images with superior contrast, clarity, and edge-to-edge sharpness. Other features include weather-resistant and dust-resistant construction and Quick-Shift Focus System for pro-use.
---
Best Macro Lens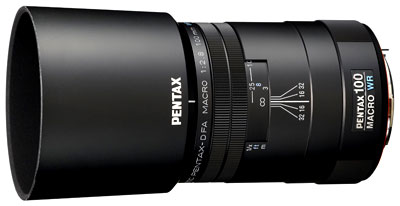 Pentax 100mm f/2.8 Macro Lens – Buy from

Amazon.com | Amazon UK
Features WR Weather Resistant design, high-grade optics and aluminum barrel with Weather-sealed design, the images are razor sharp and color contrast out is perfect. The lens is designed for pentax full frame camera.
---
Best Telephoto Lens – Pentax 55-300mm F4-5.8 (very good image quality and affordable)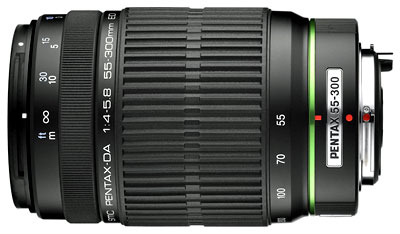 Buy Pentax DA 55-300mm f/4-5.8 ED Lens – Amazon.com | Amazon.uk
The 55-300mm lens is affordable and features very good image quality, the lens is very affordable focal length equivalent of 82.5 to 450mm in the 35mm format, making it ideal for moderate to long sports and wildlife shots.
---
See more about Pentax K-50 DSLR