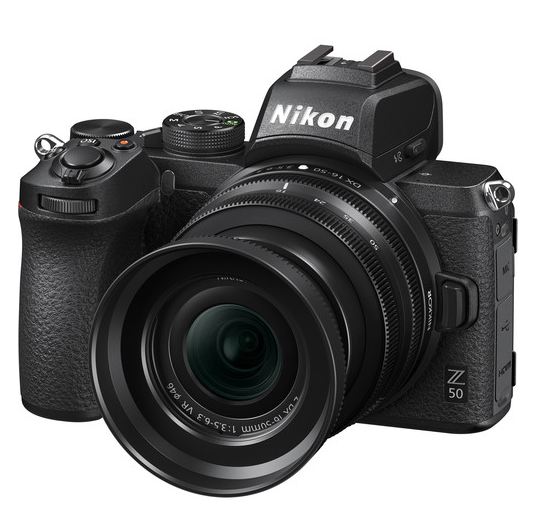 Best Lenses for Nikon Z50 camera. Let'talk about the best lenses available for the Nikon Z50 camera. We know at this moment very limited lenses are available for Nikon Z DX mirrorless camera so we have also included some essential lenses from the DX-format DSLRs which can be paired up with lenses.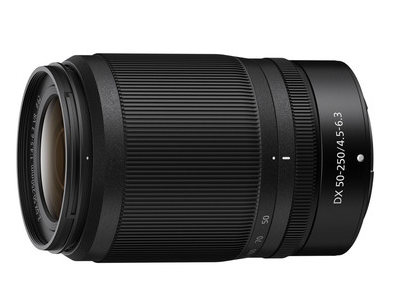 1. Best Zoom Lens for Nikon Z50 Camera
Apart from kit lens, only one lens is available for DX Mirrorless camera right now and the name of the lens is NIKKOR Z DX 50-250mm f/4.5-6.3 VR Lens. The extremely sharp, quick, and light. Highly recommended if you want a handy zoom lens for your DX-format camera. Its compact, balanced design and Vibration Reduction technology help keep photos sharp and videos steady, and the lens' fast, quiet autofocus system minimizes camera noise during video recording.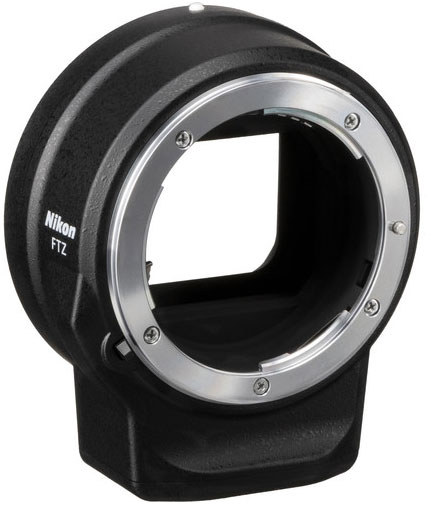 2. Must-Have Accessories for Nikon Z50
NIKON FTZ Adapter Nikon DX Mirrorless cameras system have very few lenses right now. So, if you want to do a portrait, macro or landscape you have to buy a DX or FX Lens paired with an FTZ adapter to fulfill your shooting requirements.
ALert to use the lenses listed below you have to use FTZ adapter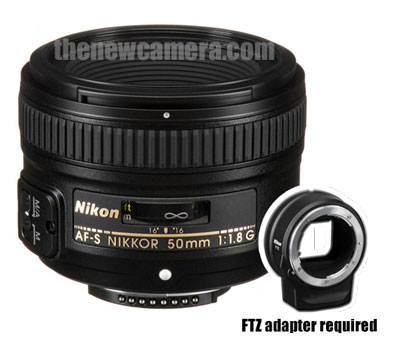 3. Portrait Lens For Nikon Z50
Nikon 50mm F1.8 The best portrait lens for Nikon Z50 is still Nikon 50mm F1.8 Lens. But for the Lens will need and FTZ adapter to work properly with your camera. At the same time, I am not recommending the native S-line of 50mm lens since it's super costly as well as once you buy the FTZ adapter you can buy all the affordable sets of FX and DX Lenses for Nikon Z50 Mirrorless camera.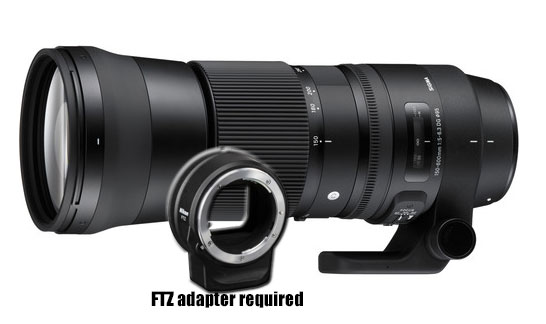 4. Best Zoom Lens for Sports / Wildlife / Nature Landscape
This Sigma 150-600mm f/5-6.3 DG OS HSM Contemporary Lens is the best lens when paired with Nikon Z50 will give you a massive reach of 300 – 1200mm. Although the lens is costly and heavy, the sharpness of the lens is just amazing as well as the tele reach you are getting. When stopped down to f8 it is extremely sharp. It is much sharper than the Tamron 150-600mm. The Optical stabilizer is also good and helps you to take neat and clean hand-held images.
5. Best Alternative to 16-50mm Kit Lens
You can also get Sigma 18-35mm Lens if you want to get Prime lens capability in a zoom lens. Sigma 18-35mm lens features 3 prime lenses inside. The 18mm F1.8, 24mm F1.8, and 35mm F1.8. 18-35mm lens image quality is outstanding and it looks like someone added Zoom ring to a prime lens. We highly recommend you get this lens if you are a prime lens lover.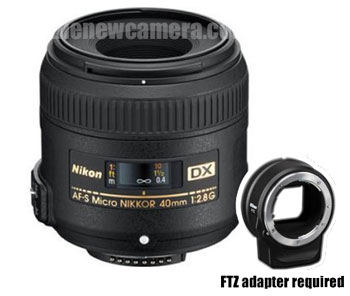 6. Best Macro Lens
Nikon 40mm F2.8 AF-S DX  – The best macro lens for Nikon Z50 is 40mm of 2.8 macro. The lens is very sharp compact and lightweight. 40mm F2.8 is specifically optimized for macro work. And the lens distortion and chromatic aberration are very well controlled and negligible. We can call this lens an economical as well as an excellent performer. A perfect balance of price and features. we highly recommend you to get this lens for your New Z50 camera.
7. Nikon DX 18-140mm Mirrorless Lens
If you want an all-rounder lens then you should wait a while since Nikon 18-140mm lens for DX Mirrorless is coming in 2021. So, u can wait you will get the native lens for DX Mirrorless Mount.
You can ask ur questions in comment nox below