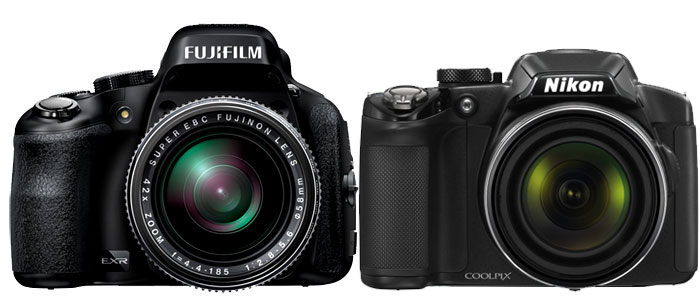 Fuji HS50 vs Nikon P510 specification comparison review, Fuji HS50 and Nikon P510 share same zoom range but different core specification,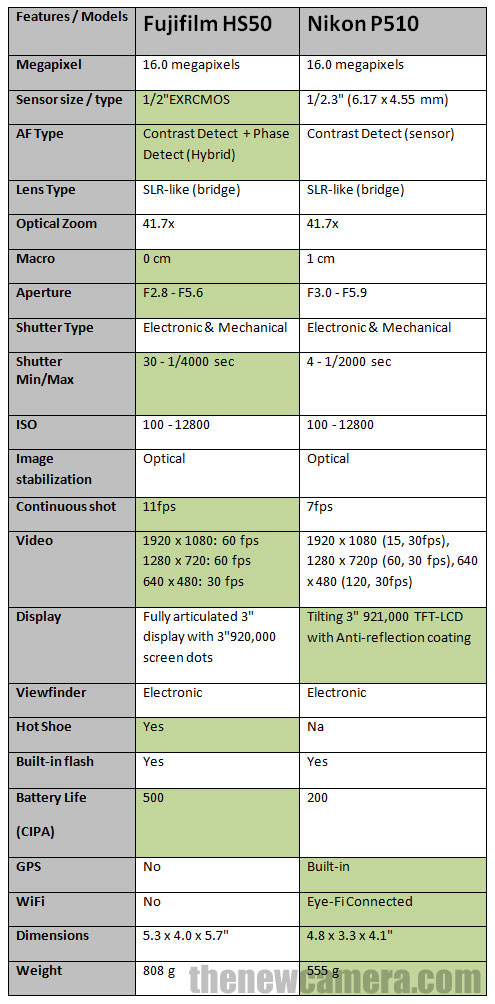 Sensor:
Fujifilm HS50 features newly developed ½" EXR CMOS II sensor with phase detection  and Nikon P510 features 16 megapixels  BSI CMOS sensor, if we compare the size Fuji have bit bigger sensor .
Lens:
With Fuji HS50 you get bright aperture lens, Both feature same optical zoom range of 41.7x, Fujifilm macro mode is better compared to Nikon.
Shutter Range:
Fuji  offers more wide shutter range than Nikon P510. Both camera features Electronic & Mechanical shutter.
AF Speed / Type:
Fuji HS50 features new Intelligent Hybrid Autofocus system that automatically selects between phase detection autofocus or contrast autofocus in low light, Nikon P510 features contrast detect AF system.
Fujifilm HS50 have AF speed of 0.05Sec (world fastest AF speed in Superzoom category)
The newly announced Fujifilm features Phase AF points within the sensor, due the Phase AF points and contrast detect AF system the Fuji HS 50 achieves a blazing fast AF speed of 0.05Sec, Canon SX50 HS AF speed is limited to 0.19 sec with contrast detect AF system.
Video: 
Fujifilm HS50 offers more frame rate at Full HD video recording and advance face AF tracking options.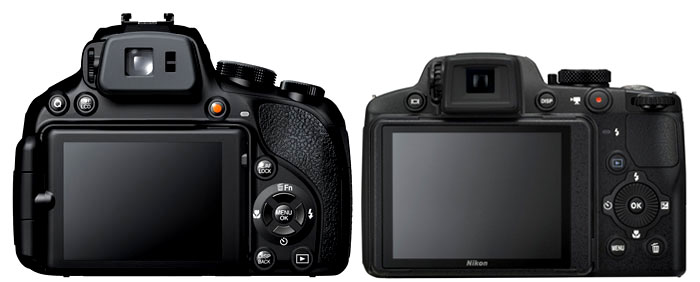 other features
Display: Both Features Same display unit.
Battery Life:  Fuji HS50 gives you more battery life.
Hot Shoe: Fuji HS50 features Hot Shoe, Nikon is missing.
Battery Life: Fujifilm offers more ( 500) shots compared to Nikon P510 (200 shots only).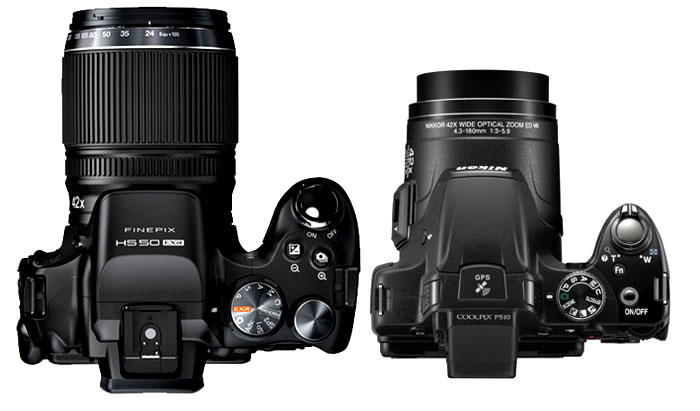 Conclusion:

Fujifilm HS50 features better cores specification compared to Nikon P510, we highly recommend you to buy Fujifilm HS50
SUPPORT NEW CAMERA
Buy Fujifilm HS50 From Amazon