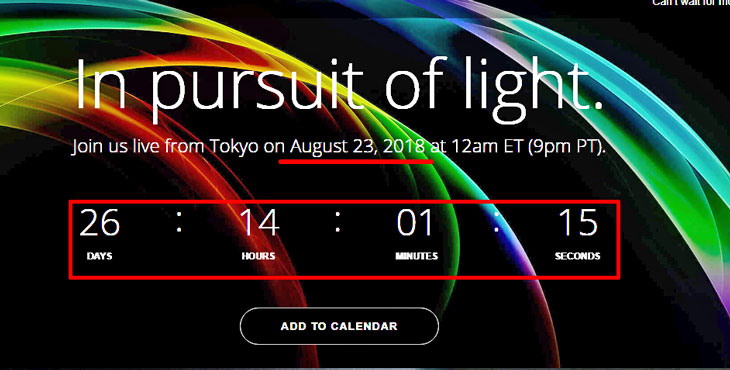 We have told you a while ago that Nikon mirrorless website have a kind of a hidden counter with a date written August 23 2018. Now finally today Nikon revealed that counter to the world, where you can also see the screenshot of the counter above and you can also see the real time countdown by visiting there's website (nikonusa). So finally we have a confirmation from Nikon that the mirrorless full frame system cameras will going to arrive on August 23 2018.
Nikon FF Mirrorless – More Images, Core Specs Coming…
And like I always say we do get a lot of images, Core specification and more information related to the upcoming cameras and lenses just prior to announcement from trusted Japanese sources. So, as the announcement date of Nikon full frame mirrorless system cameras approaches near to us we will going to bring you more images, reliable set of Core specification and possibly videos of the upcoming cameras. So to subscribe to our YouTube channel social networks to get live updates.
Join us for LIVE Updates
We have already discuss the possible Core specification of upcoming Nikon full frame mirrorless camera you can look at it here. You can also take a look at the teaser video here. A bunch of leaked images of Nikon full frame mirrorless camera is published here.
Subscribe thenewcamera YOUTUBE channel Stay with us on FACEBOOK | TWITTER | GOOGLE+  to get live news + Nikon rumors 24X7