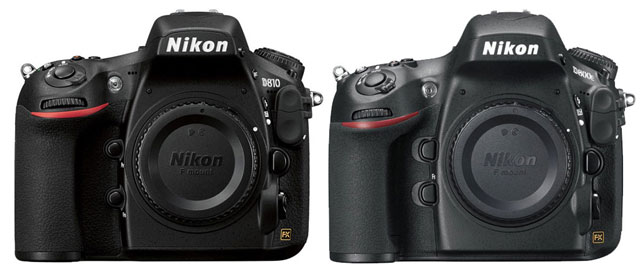 Nikon D810 is just announced by Nikon, take a look at the Major core difference below.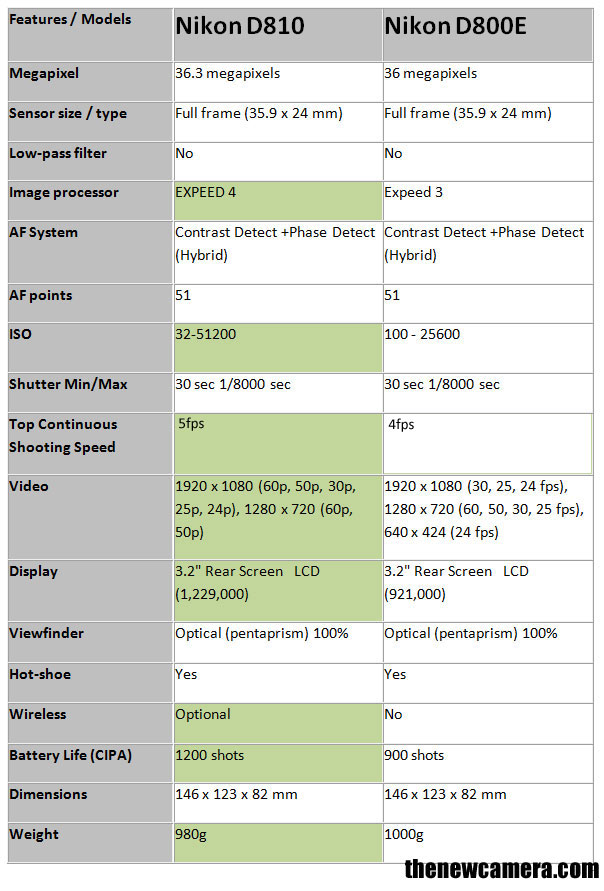 Nikon never said that they have used a new image sensor inside Nikon D810 DSLR, the only one new thing (noticeable) is the new Expeed 4 image processor inside Nikon D810 DSLR.
Due to the help of New Expeed 4 Image Processor and Improved Software Program (Image decoding, AF.. etc) you get

Nikon D810 pushes it low ISO limit to 32 and high to 51200.
12 bit un-compressed file support
More picture control options
Highlight Weighted Metering now available in Nikon D810.
Spot White Balance when using Live View
Redesigned Sequencer/ Balancer Mechanism added for Image Stability.
Electronic Front-curtain Shutter, Yes Image sensor acts as the front curtain reducing internal vibrations Activated with Custom Settings or when using Live View
Group Area AF now possible with Nikon D810 (Yes Five AF sensors used as a Group Optimized for subjects located within an area covered by the "Group)
Full HD Recording at 60fps now possible
Other improvements include bit high-resolution LCD display unit, optional wireless control and better battery life.
Verdict: For new users we recommend you to buy Nikon D810 camera and for Nikon D800E users we recommend you to wait for Nikon D900.
Pre-order Nikon D810 at Amazon | Pre-order Nikon D810 film-making kit at Amazon