Find out the Best Entry Level DSLR of 2013 – Nikon D5200 vs Nikon D5100 vs Nikon D3200 vs Canon 650D High ISO JPEG Test result published by focus-numerique, the Nikon D5100 features 16Mp APS-C sensor, Canon 650D features 18Mp Sensor,  Nikon D5200 and Nikon D3200 both have 24 Mp APS-C sensor, according to latest news/rumors we know that D3200 sensor made by Sony and D5200 sensor is made by Toshiba.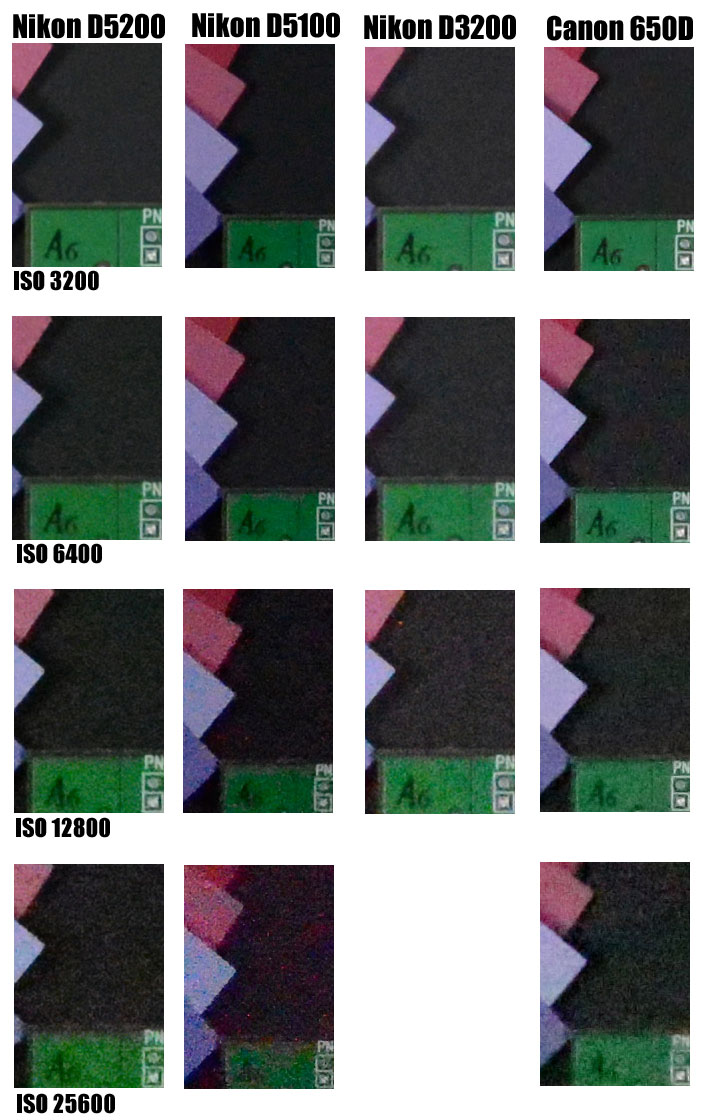 At ISO 3200 all the images have very less noise.
Nikon D5100 images look bit underexposed throughout the test.
From ISO 6400+ we can see green color bands in Canon 650D.
The Nikon D5200 have bit less color noise compared to Nikon D3200 @ 12800, before that images are almost identical.