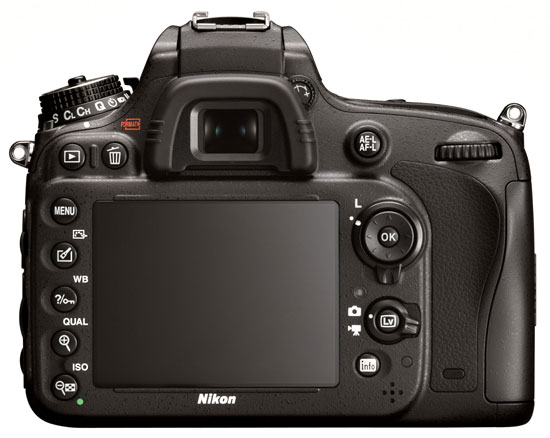 According to latest rumors coming from Japanese website digicame-info, No big announcement coming from Nikon at CP + show and D400 is not coming anytime soon, take a look at the more details below…
Announcement expected in next 6 months.
Nikon D4s may arrive soon with advance core specification.
Nikon D7100 may arrive with 24 Mp Sensor and advance core specification.
New Nikon 800 F/5.6, is the first lens with fluorite coating, Canon is using the same technology from years.
+ Improved autofocus system on the Nikon D4
+ Possible introduction of the Nikon D7100 with 24MP sensor and 8fps. 
+ New Nikon 800 F/5.6, the first with fluorite, using the same item several years Canon lenses. Likelihood totally uncertain
Translated version of google
Professional source that much work Nikon, Nikon's staff told me that.
Not a big announcement at CP +.
Olympic football in London, D4 is not yet known the cause of the focal shift in the dynamic AF. Intensive development pattern in the D4S, a big change will be about almost the same contents.
Successor of the D300 has not been developed. It was also considered to be sold as a D400 the successor of D7000, continuous shooting eight seconds will not be achieved by a sensor of 24M, because it is not the performance of the three-digit pattern in which it is sold as D7100 directly.
800mm F5.6 lens will be the first to adopt the fluorite. Look at the reputation of this lens, in order, plan to adopt the fluorite lighter cannon.
See source page here – bit.ly/Xy5fEB
contribute a better translation in comment box or email us at – contact@thenewcamera.com
---
+ some more rumor
A new anonymous source given us list of upcoming Nikon product coming in 2013 / take it as a grain of salt
Nikon D800/D800E Successor D900 is coming in 2013/early2014 with 48 Mp resolution and without low-pass filter.
D4X will arrive in 2013 with 36 Mp sensor, new AF system, advance image processor and rugged body design.
Nikon D7000 Successor with 24Mp sensor.
Also look – Upcoming camera predictions by Impress Japan Magazine