We have selected some the best Black Friday Deals available right now. These deals are available for very limited time. So, if you think these deals are just awesome then don't wait. Since the price will go up as soon Black Friday Deals are over.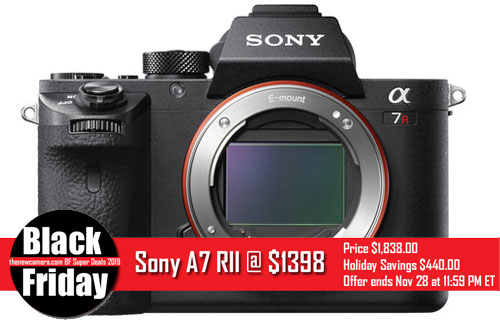 1. BEST DEAL of this Black Friday Sony A7R II Body @ $ 1398
Some deep discounts available on Sony A7R II body. Sony slashed the price of $440 more and now you have to pay $ 1398 for body only for 42 MP FF Hybrid sensor, 4K with S Log and 5 axis IBIS.
Get the Deal from B&H Store | Amazon.com
Thinking for the best lens for Sony A7R II – Begin with Tamron 28-75mm f/2.8 Di III RXD Lens 
---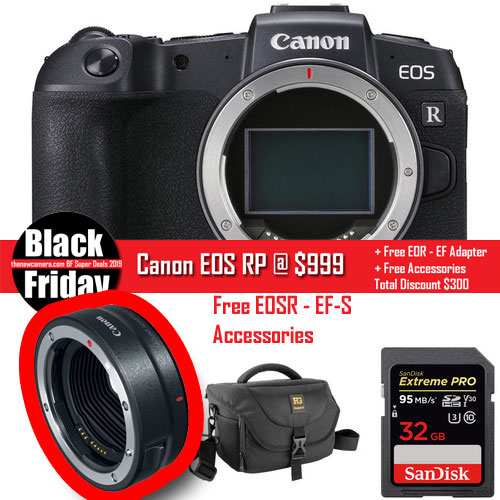 2. Canon EOS RP + Free EOS R – EF Adapter @ $999 Only
Canon EOS RP Black Friday Deals, you are not only getting Canon EOS RP camera in $999 but you are also  EF-EOS R Adapter in that price.  So, in $999 you are getting a excellent deal for now.
Get the Deal – Canon EOS RP at B&H Store
With 24-240mm Kit Lens the camera will cost you $1499
---

3. Best Entry Level M4/3 4K Camera Deal – Panasonic G7 Camera available at $447
Best camera to buy right now if you looking for a decent still and a excellent video recording camera than you can go with Panasonic G7. Get Panasonic G7 Deal at B&H Store   at Amazon.com
---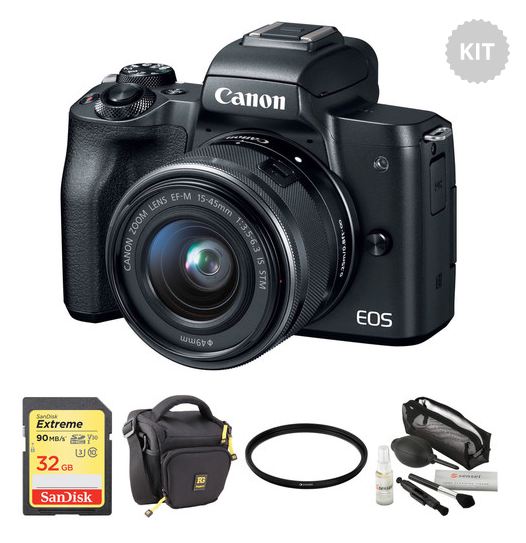 4. Canon M50 with 15-45mm Kit Lens at $599 only.
Canon EOS M50 is one of the best and most popular entry level Mirrorless Camera of 2019. The Camera not only captures still images but a perfect tool to create online content. Get Canon EOS M50 from B&H Store
---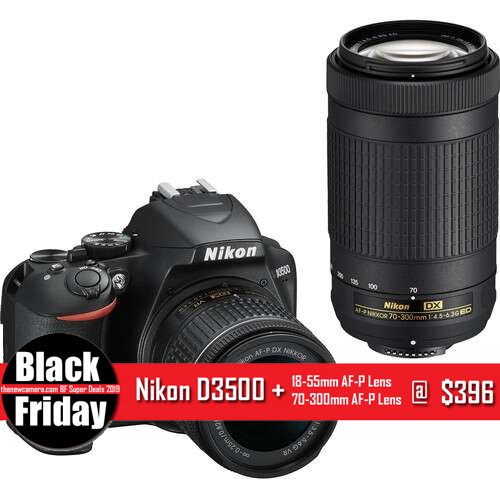 5.  Nikon D3500 Body + Kit Lens + 70-300mm AF-P Lens @ $396 ONLY
Nikon D3500 camera with DUO Lens available at $396. You are getting 70-300mm AF-P Lens free ($139 free) in the Black Friday Deal. Get the Nikon D3500 Deal here
These are just awesome deals available for very limited time.