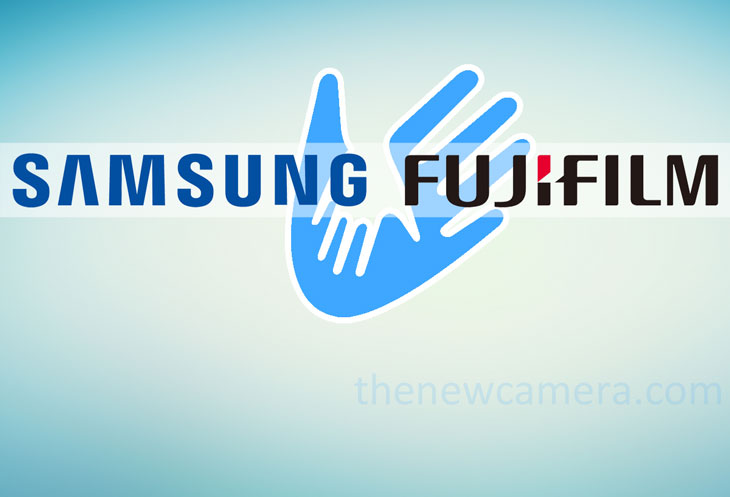 Korean Giant Samsung and imaging industry leader Fuji silently working together behind the curtain to create a completely new and more powerful ISOCELL sensor. The new ISOCELL PLUS sensor
.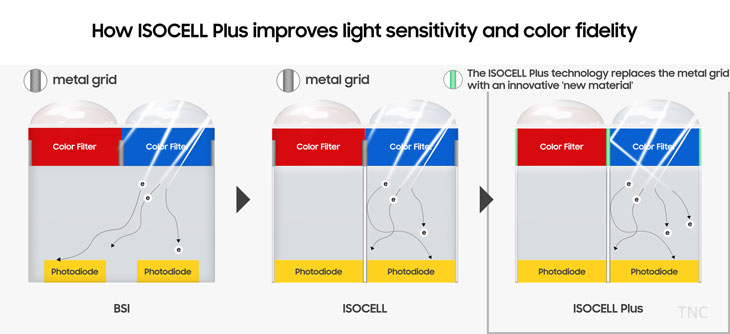 Let me explain you what Fuji did inside ISOCELL sensor to make it ISOCELL PLUS, earlier every two-sub pixels of of ISOCELL sensor was separated by a metal grid. Now, the metal grid is replaced by Fuji new innovative material. (well they didn't disclosed what the innovative material is).
Highlights of ISOCELL PLUS Sensors Press Release
Today introduced its new 'ISOCELL Plus' technology
Absorb and hold more light than the conventional backside-illuminated (BSI) image sensor
Samsung replaced the metal barrier with an innovative new material developed by Fujifilm, minimizing optical loss and light reflection.
The new ISOCELL Plus delivers higher color fidelity along with up to a 15-percent enhancement in light sensitivity
The technology also enables image sensors to equip 0.8-micrometer (µm) and smaller-sized pixels without any loss in performance, making it an optimal solution for developing super-resolution cameras with over 20 megapixels
The ISOCELL Plus will be showcased at the Mobile World Congress Shanghai, held from June 27 to 29.
With the help of new technology Samsung is not only able to create more better sensor, but they can also create higher resolution sensor without any loss in performance.
We also expect in near future both companies will work together for the betterment of Sensors as well imagine technology to bring new innovative products for for consumers.
Continue reading Samsung Join Hands With Fujifilm to Create ISOCELL PLUS Sensors