On July, 30 Canon announced ME20F-SH a Ultra-High Sensitivity Camera. The features ISO sensitivity of over 4000000, till now only Sony A7s Camera was capable to touch half-million mark.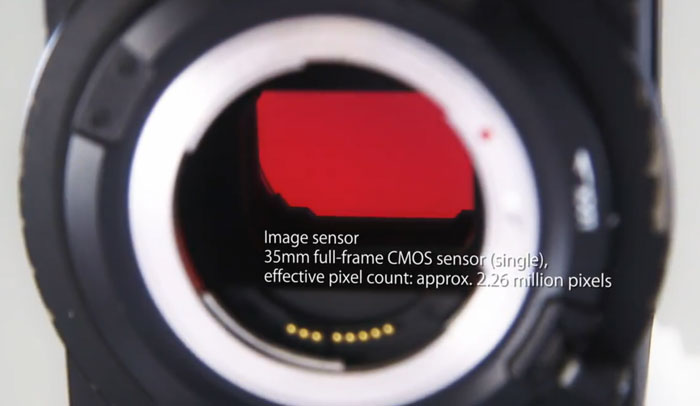 Canon ultra sensitive camera features a 2 Megapixel Fullframe sensor and can record Full HD videos while subjects are illuminated with less than 0.0005 lux. That clearly mans that camera can capture subjects in moon-less night.
Canon Japan just uploaded a new sample / low-light test video of the ME20F-SH camera. It's really amazing to see a camera excellent performance in low-light, the sample video (few) frames shot in complete dark environment by touching  4,5 Million ISO Mark.
The Canon low-light monster is fully capable to give noise less video at ISO 102,000. In the image below the camera is operating at complete darkness by having  ISO @ 4,560,000. The video captured at Max ISO limit does have significant amount of noise. And, it can be only used for test purpose.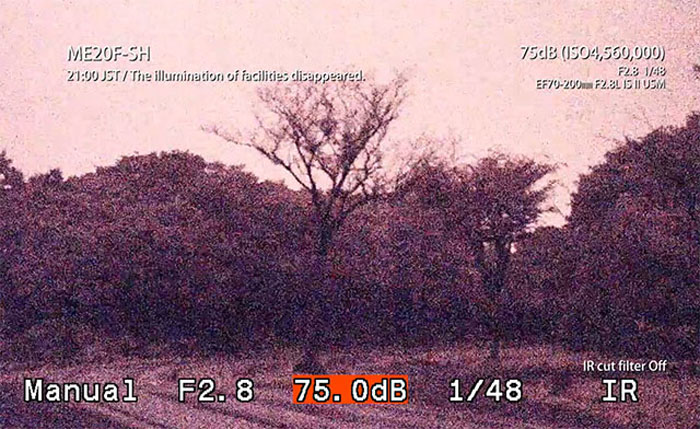 The Canon low-light monster ME20F-SH shipping will start from December 2015 with a price tag of $30,000.
source and sample video link – Canon Japan
See the announcement article here | Canon 120MP DSLR Not Coming Soon
We will post more updates as soon as we get it, FACEBOOK | TWITTER | GOOGLE+ to get live news + rumors 24X7