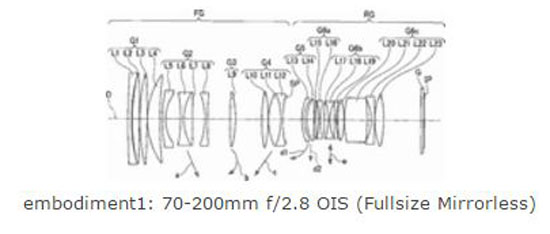 A new 70-200mm F2.8 Lens patent surfaced over the web that shows that Samsung was working on Fullframe mirrorless camera and lenses. As we all know Samsung halted the development of Samsung APS-C sensor based NX mirrorless camera a year ago due to low sales volume worldwide.
Take a look at the patent details below translates by google
Patent Publication No. 2016-161878

Published 2016.9.5

Filing date 2015.3.4

Example 1

Focal length f = 72.10 134.9 194

F = 2.91

Image height Y = 21.64

Inner zoom

Inner focus

Vibration control
Samsung NX series mirrerless camera was announced back on 2010 and after that Samsung introduced a total of 19 Samsung camera before the production was officially halted.
source –egami