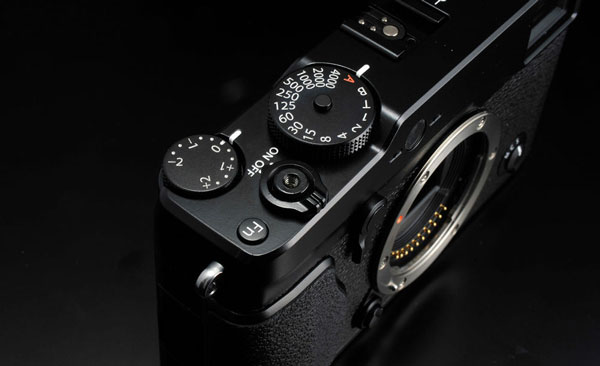 First take a look at the reason behind the delay of X-pro2, X-E3 and X-T2…
On March, 2012 the first X-Trans sensor based camera was announced., its name was X-Pro 1, after that X-E1 and X-M1 was also announced having the same 1st gen X-Trans same sensor as of X-Pro1.
On January 7, 2013 Fuji introduced a 2nd generation of X-Trans sensor.. but this time they have selected X100S camera for the introduction of X-Trans II… after that Fuji announced X-E2, X-T1, X100T and X-10 (on May 18th, 2015 ) by having the same sensor.
But unfortunately from 2013 Fuji is stucked at X-Trans II and they are unable to bring any new professional camera like X-Pro 2, X-E3 or X-T2..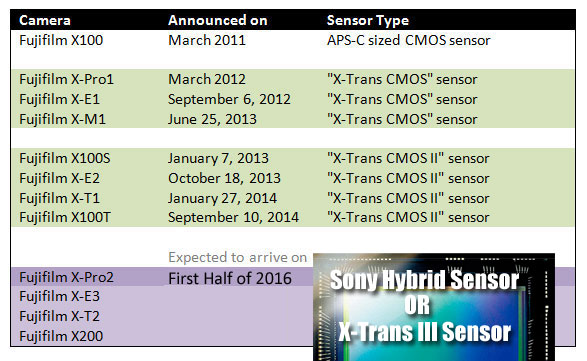 According to latest rumors surfaced over the Fujirumor website, Fuji will use the same sensor as of unannounced Sony A7000 camera in its upcoming X-Pro2,.. May be the news is correct since they are unable bring new version of X-Trans sensor from 2013.
However Fuji X-Pro 2 announcement bit delayed again due to the issues of A7000 camera (overheating of the sensor while recording 4K) , so if Sony announces its camera in next few months (possibly in September), than Fuji camera will be released the first half of 2016 about six months after the A7000 announcement
STAY WITH ON FACEBOOK | TWITTER | GOOGLE+ to get live news + Fuji rumors 24X7