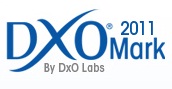 DxOMark review: Which 50mm lens for my camera?
Wednesday December 22 2010
(This review has been prepared with Focus Numérique, a French photo news website)
Owning a 50mm lens is probably a must for any photographer. These primes are ideal for many good reasons. Mounted on a full-frame body, they provide a neutral field of view. Not a wide-angle, and not yet a telephoto lens, it is said to be close to human vision. On wide sensors, a 50mm lens can be the perfect companion for many different activities, including reportage, portraits, or even landscapes.
Mounted on an APS-C sensor, they become a short 75mm telephoto that is highly suitable for portraits.
In addition to their optical qualities, 50mm lenses usually use a simple optical formula. They are thus small, light, fast, and usually affordable, although at least one sells for more than 1,000 USD.
Many qualities, yes, but many models, too, and choosing the right one isn't always easy. That's why we have produced this short analysis.