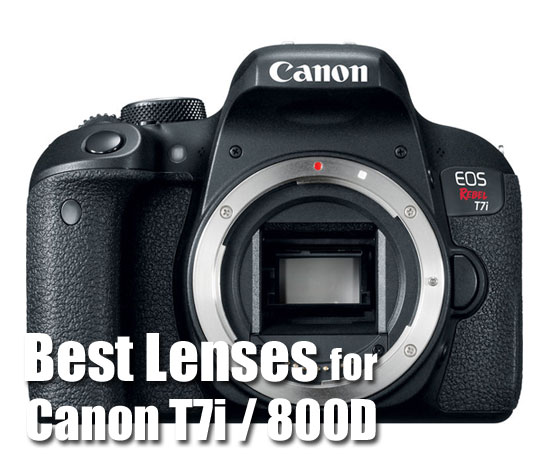 Canon 800D / Canon T7i is one of the best Rebel ever announced by Canon till date yet.. The camera features excellent core specification and comes with 24 megapixel Dual pixel CMOS sensor. We are here to recommend you the best lenses available for your Canon T7i / 800D camera and it will sure going to uplift your photography to an next level and will allow you to capture professional looking pics is correct settings used.
One of the best features in the recently announced Canon 800d camera is its new sensor. Till now the Canon Rebel series was using Hybrid CMOS AF Sensors, but now Canon introduced dual pixel CMOS sensor that is directly coming from 80d camera. We are recommending the best lenses that will going to match the advance AF speed of your new camera. And not only that, the lenses we mention here have excellent resolving power and will going to give you enormous amount details when paired with 800d camera. You can also jump to quick buying guide of Canon T7/800D DSLR.
Best Lenses for Canon 800D / T7i
Our Lens buying guide is divided into two sections and the first sections tells you the essential & Best  lenses that you should have with T7i / 800d camera and in the last sections and we are going to tell you that must 3 have lenses for your 800d.
Starting a lens recommendation guide with the kit lens you get with the Canon 800d camera.
The Kit Lens for your New Rebel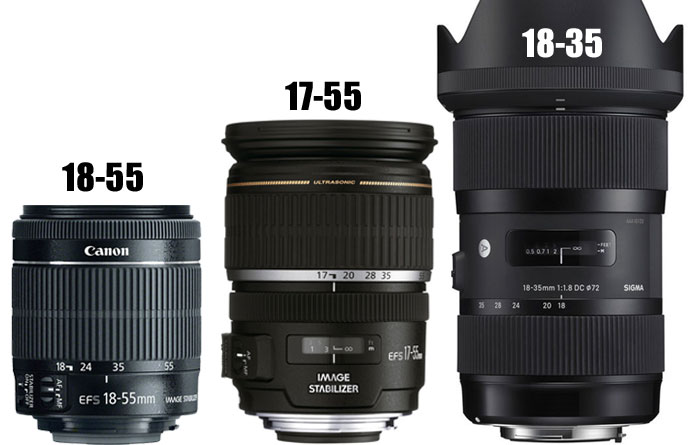 Canon Continue to make excellent kit lenses for its Rebel series DSLR and new 18-55 mm IS STM lens is a good lens for shooting stills and videos both. But the same kit lens fails to perform on the low light condition when you required fastest shutter speeds. So, you have two options you get Sigma 18-35mm F1.8 lens or Canon 17-55mm F2.8 Lens.
You can get these Lenses from
We Recommend you to use Sigma 18-35mm F1.8 Lens as
Whenever someone talks about the best available light lens for the Canon entry level DSLR as then only one name comes in my mind is Sigma 18-35mm F1.8 lens. This exceptional lens will give you exactly the same image quality when you will use an 24-70 mm F2.8 lens with your full frame Canon camera. Canon 17-55mm F2.8 do give bit more range compared to the sigma but require more light. One more thing to notice that the 17-55mm lens technology is approx 11 years old and require an update. As we all know 11 years ago there was no DPAF tech sensor based technology and hence the lens isn't able to deliver it's 100% speed when paired with new generation of cameras.
1. Best Zoom Lens Canon T7i / 800D
Canon EF 70-300mm f/4-5.6 IS II USM Lens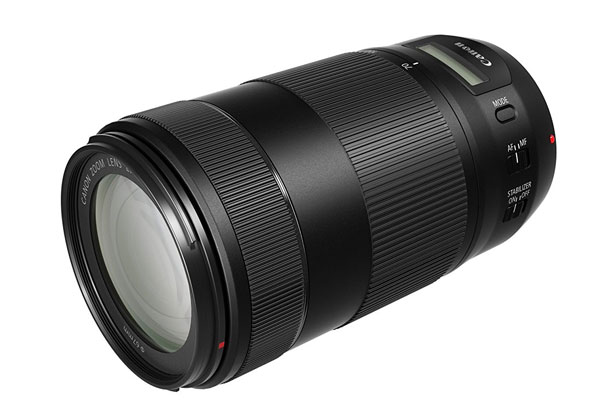 The new Canon 70-300 MM lens is on of the best zoom lens for your Canon T7i / 800d DSLR. A perfect combination of price and features. The lens arrived with new improved Nano USM Motors. It allow you to do ultra fast auto focusing without making any AF noise. Hence the lens is not only suitable for capturing stills but it's also recommended for recording videos. Keep note that the 70-300 mm lens is EF lens and will going to used with all forms of Canon DSLR full-frame OR APC-S.
With APS-C sensor camera the lens will work as 119-510mm lens.You are getting a massive range Zoom lens for Canon T7i / 800Dcamera. We highly recommend you to get this lens but if you are looking for even better option than this then you can buy Canon 70-300 mm L series lens.
2. Best Event Shooting Kit Lens
Sigma 18-35mm F1.8 lens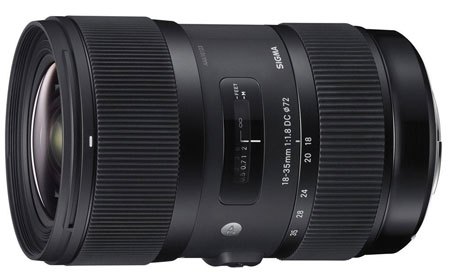 Again, we have to rate this lens as the best event shooting lens available for any Canon APS-C sensor based camera. Sigma 18-35mm F1.8 lens – World only Zoom lens for APS-C sensor camera that features F1.8 aperture. And even at F1.8 aperture the lens captures very sharp images which is really surprising. The lens won't going to put any big load in your pocket as the Canon L series lenses do and its image quality is astonishing. Highly recommended for night events / wedding, group portraits and street / Landscape and architecture photography.
The Good: Only APS-C sensor zoom lens with constant F1.8 aperture
The Bad: Price
Buy Sigma 17-35mm F1.8 Lens from Amazon | B&H
3. Selecting the best travel lens for Canon 800D
Canon 18-135mm Lens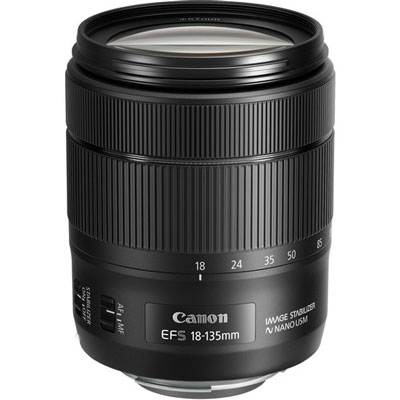 Travel photographers as well as videographers will love this lens. Since, its one of the best lenses available for travel photography. It covers a very wide range and completely eliminate the need of interchanging multiple lenses at the moment.
But the big problems is there are three Canon 18-135mm lenses available in the market today. Two of them have exactly same price but different technology, the STM and the regular USM Lens. But, above all the Nano USM lens will cost you $200 extra.
| | | |
| --- | --- | --- |
| Lenses | Name | Price |
|  1. | Canon EF-S 18-135mm f/3.5-5.6 IS USM Lens | $599-Amazon–B&H |
|  2. | Canon EF-S 18-135mm f/3.5-5.6 IS STM Lens (Best purchase, a perfect balance between Price and features) | $399-Amazon–B&H |
|  3. | Canon EF-S 18-135mm f/3.5-5.6 IS Lens | $399-Amazon–B&H |
Canon EF-S 18-135mm f/3.5-5.6 IS USM Lens: – Starting from the end of the table (the last lens), it features USM motor and built in optical IS, USM motors does fast Autofocusing but while recording videos lens AF noise will be added to the camera.
Canon EF-S 18-135mm f/3.5-5.6 IS STM Lens: – The second lens in the lens is useful for still shooters as well as videographers, the STM lens (feature step drive motor inside) and hence the AF noise is minimal. But, the only disadvantage you will feel while using the lens is bit slow AF speed. Otherwise the lens features excellent optics and you get amazingly sharp images throughout the zoom range and even at tele-end when used at wide aperture.
Canon EF-S 18-135mm f/3.5-5.6 IS USM Lens: – The first lens in the list is the best 18-135mm lens ever made by Canon for aps-c sensor camera. This lens features Nano ultrasonic Motors inside it,  with the help of Nano USM Motors and you get NOISE free auto-focusing like STM lens as well as a speed like a  USM lens.  And for that you have to pay  $200 extra compared to an traditional USM or new STM lens. If you don't want to spend $200 on this lens then the best choice will be the STM version we have listed above.
The lens lens we are discussing below comes under $200.
4. Best portrait lens for Canon T7i / 800D
Canon 50mm F1.8 STM lens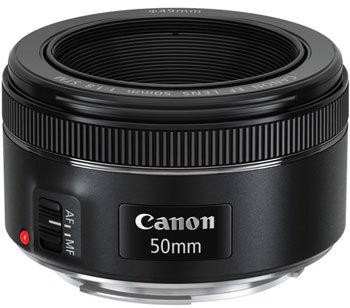 Why I am saying 50mm  1.8 lens is the best Canon portrait lens available right now for you Canon 800D DSLR, Since the lens features excellent image quality under very affordable price tag.
I recommend you to get the STM version of the 50 mm F1.8 lens since the non-STM version is bit affordable but it create an lot of AF noise while Autofocusing. The lens is undoubtedly one of the best and affordable low light lens available in the Canon till date.  If you want have better lens then you can go with the Canon 50 mm lens 1.4 lens, its features excellent optic and better build quality.
The Good: Very Affordable and excellent image quality
The Bad: None
Get your copy from Amazon | B&H
5. Best Wide-angle Lens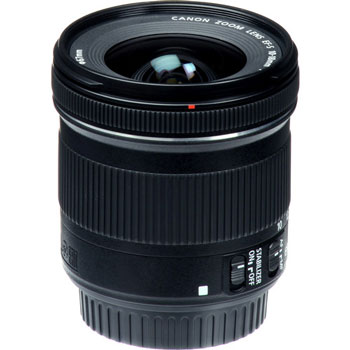 Now let's talk about the canon Ultra Wide Angle lens.  Canon 10-18mm is an EF-S lens specifically made for APS-C sensor based cameras like Canon 800D. The lens features excellent wide-angle coverage and this lens is very useful when you have limited space, specially while shooting indoor architecture and events.
The STM allows you to do near silent auto focusing and it doesn't add any noise in the video, not only AF the zoom ring of the lens is really smooth and perfect for capturing cinematic videos . The lens  Does fast AF when used with dual pixel CMOS sensor camera. The built-in IS helps to minimize the appearance of camera shake by up to four stops and it really helps when you are shooting architecture shots in low-light environment. The lens is affordable and won't going to put a big load in your pocket.
The good: Excellent coverage and  Affordable
The Bad: If I have option then I will pick Tokina instead of Canon
Buy Canon 10-18mm Lens from B&H and Amazon
6. Best Wide-angle based lens for lowlight (F2.8)
Tokina 11-16mm f/2.8 AT-X116 Pro DX II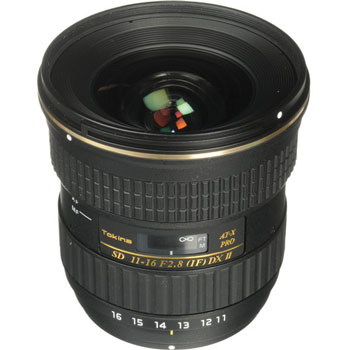 Unfortunately the Canon doesn't have any bright aperture based wide angle lens that will let you capture Crisp and clear images even in extremely low light conditions such a shooting indoor architecture under available light or shooting an citylights at night. I repeat again No Ultra Wide Angle lens available in canon that features f 2.8 constant aperture throughout the zoom range.
The good: Constant aperture, Wide coverage and Excellent optics
The Bad: Missing Image stabilization
Buy this lens from Amazon | Amazon UK | B&H Store
7. Best Affordable Macro Lens
Canon EF-S 60mm F2.8 Macro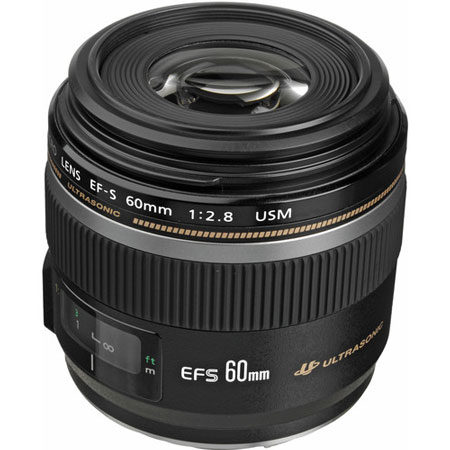 Last but not the least shooting macro is one of the greatest aspects of photography and without proper macro lens You can't snap better micro subjects. The first lens that come to my mind while talking about Macro Lens for APS-C sensor camera is Canon 60 mmF 2.8 macro USM.
The lens captures macro subjects in 1:1 proportion and do remember macro lenses need good amount of light to get deliver sharp pictures. Problem occurs when shooting your subject in shadow or without the help of any extra light source. Hence, you will need a good tripod and an Macro Ring flash for your Canon 800D.
Buy this lens from Amazon | B&H
8. The Best L-series Macro Lens that Money Can buy
Canon 100mm F2.8 Macro Lens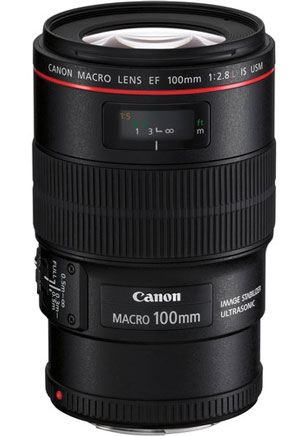 If you are looking for best macro lens Canon ever made (based on price and ease of use) then I have only one recommendation and the name of the lens is Canon EF 100mm f/2.8L Macro IS USM Lens. Being an L series lens is delivers exceptional quality of images, features built-in IS that works perfectly while shooting life size subjects and you get more range with 100mmX1.7(crop factor) = 170mm.
The Good: Advance optics, Built-in IS and excellent build.
The Bad: Price
We would love to hear Canon 800D lens related questions from you, just hit ur questions in the comment box below and we will sure answer your question.
Canon T7i / 800D Quick Lens Buying Guide