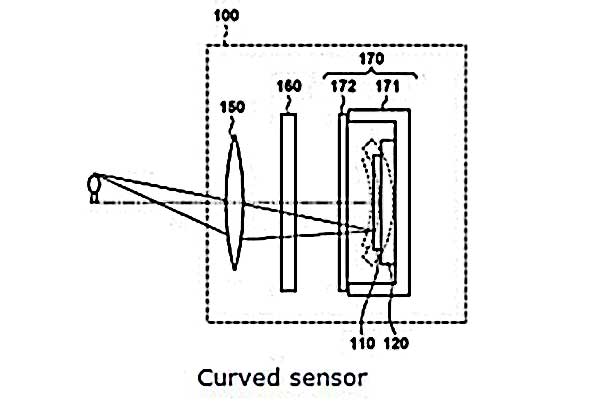 This is the second time we are publishing a Canon Curve sensor patent that can change its shape based on situational needs and options available to user. The Patent we are discussing here is looks like a science fantasy, a curve sensor with Piezoelectric Elements that can dynamically control the center of curvature / shape of the sensor.

Patent details
Patent publication number 2016-213571
Release date 2016.12.15
Application date 2015.4.30
Canon patent
Curved state based on the measurement result of the bending state to control the
Measurement method is pressure sensor, laser light
Curve sensors aren't reality yet, Sensor manufacturing Company are still using different forms of flat Hybrid sensors. We don't know the exact date when these sensor will arrive in mass production. And Canon isn't alone in curve sensor race.  Not Only Canon Sony also working on curved sensors and they have also published the test samples take from a FF curved sensor that can be seen here.
We will update you soon as we get any new information, stay with us (FACEBOOK | TWITTER | GOOGLE+)

Also see – Canon Patent – Hybrid Curve Sensor