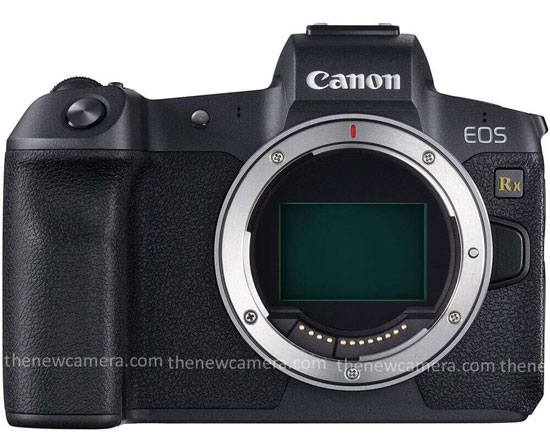 Let's talk about Canon next mirrorless camera. We all know that Canon just announced the Canon EOS Ra camera and Canon is also scheduled to announce sports oriented full frame mirrorless camera named Canon EOS Rx as well as Resolution dedicated full frame mirrorless camera Canon EOS Rs hat will be a direct replacement of the Canon 5ds series.
Let's talk about the Canon EOS Rx camera what set of possible specifications may arrive inside the camera. we will going to discuss in this article.
1. Canon EOS Rx Sensor
Let's begin with the sensor, we do believe that canon will reuse the Canon 1dx Mark II 20MP FF sensor in the upcoming Canon EOS Rx camera. But for sure they will re-design and optimize for mirrorless camera. Since its sports camera, so we don't expect a higher resolution sensor inside the RX body.
2. Third generation of dual pixel CMOS autofocus system
As we all know Canon 90d, EOS M6 Mark II camera, 200D mark 2 camera are using third generation of dual pixel CMOS autofocus in system. We do believe that can and will going to implement a more improved version of the existing dual pixel autofocus in system we have seen in the new mirrorless cameras.
3. Canon EOS Rx AF Points
Canon EOS Rx camera is expected to have a blazing fast autofocusing speed with more than 5000 autofocusing points on sensor, and superfast eye-tracking of subjects as we have in the Sony cameras.
4. Canon EOS Rx Image processor
To boost the operational speed of the full frame mirrorless camera, canon will use dual Digic 8 image processor in their upcoming us RX mirrorless camera. And as we know with new / advance image processor camera Canon always introduces new AF algorithms and Image decoding algo. So, we can expect a slight jump in image quality compared to Canon EOS 1DX Mark II.
5. Canon EOS Rx Burst Speed
Mechanical continuous shooting speed of the camera is expected to remain limited to 16 frames per second, whereas the electronic shutter of the camera will support continuous shooting speed up to 30 frames per second with AF. And, of course it will going to blew away the existing Sony a9 to camera with 20 frames per second continuous shooting speed.
6. Canon EOS Rx ISO Range
Technically, with the help of new image processor and redesigned image sensor the Canon EOS Rx will offer 1 stop more ISO range than of Canon 1DX Mark II. The Canon EOS Rx will feature standard ISO range 50-102400 and expandable ISO range upto 819200. Together with an AF system with sensitivity down to -6EV (already available in the EOS R), best in class AF sensitivity.
7. Canon EOS Rx video mode
Canon EOS r x camera will have 4K video recording mode without any crop with full sensor readout. At the same time due to ultrasensitive low light sensor the camera will allow users to capture amazing videos even in low light conditions.
8. Announcement date of Canon EOS Rx camera
Canon mein announce Canon EOS r x camera at the end of 2020, are we may have a development announcement from Canon.
9. Price of Canon EOS Rx camera
Canon EOS RX camera is expected to have a price tag somewhere between 4000 to 5000 Dollars.
Do share your suggestions and exceptions with us.