Take a look at the specification comparison review of both the camera announced few days ago, the core specification of both the camera is almost same but they do have some differences also… let's find-out..
Major Difference
Canon 750D vs. Canon 760D Specification Comparison Table.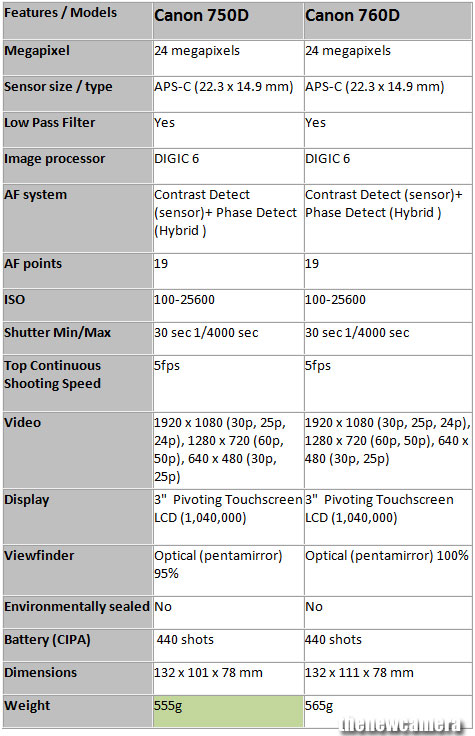 As you can see the the core specification of the both camera is almost same, there is no difference both are carbon copy of each other internally. But there is some difference in the Physical design  of the camera…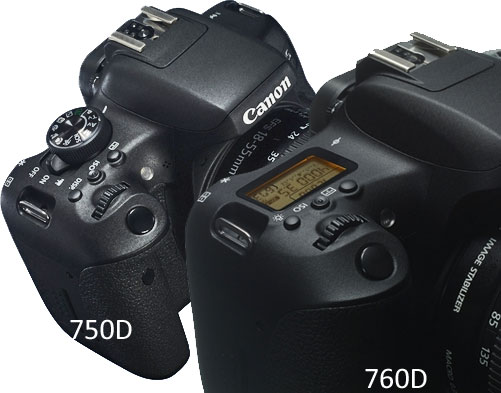 As you can see advance display / control dials present on the top dial of Canon 760D
The EOS 760D allows photographers to be more considered with their settings with conveniently placed controls, usually found in Canon's enthusiast EOS models, including the rear Quick Control Dial, top LCD panel and Intelligent Viewfinder for quick access and review of both settings and images.

Verdict: Canon 750D and 760D both are same, but if you want advance controls in your camera you have to pay approx $100 extra…
Amazon
Canon EOS Rebel T6i Digital SLR (Body Only)
Canon EOS Rebel T6S Digital SLR (Body Only)
B&H
Canon EOS Rebel T6i DSLR Camera (Body Only)
Canon EOS Rebel T6S Digital SLR (Body Only)
Get All Updates – Like Canon 750D on Facebook