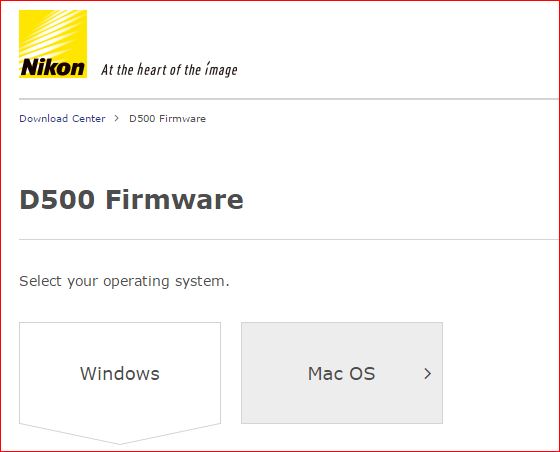 Nikon has just announced the firmware update of Nikon D500 camera, that latest update only fixes Nikon D500 language setup issue according to Nikon.
issue with the Setup —> Language
---
Letter from Nikon regarding Nikon D500 firmware update
Dear customer,
according to our records you are a registered owner of a digital camera D500. With this announcement to you today to inform you that there is a firmware update available for your camera.
We recommend that you update the firmware of your camera, so you have all the latest features of your product available.
To get more information and detailed instructions for downloading the firmware and update your camera visit the Nikon Download Center.
If you have questions, contact Customer Support. Please do not reply to this email, we can not respond to this e-mail address.
We hope that you will continue to enjoy using your camera.
Best regards
Service and Support
Nikon Europe
Download the update – downloadcenter.nikonimglib.com/en/download/fw/184.html
Best Lenses – Nikon D500 owners if you already have the Nikon D500 camera you must take a look at the set of recommended lenses for your DSLR here.