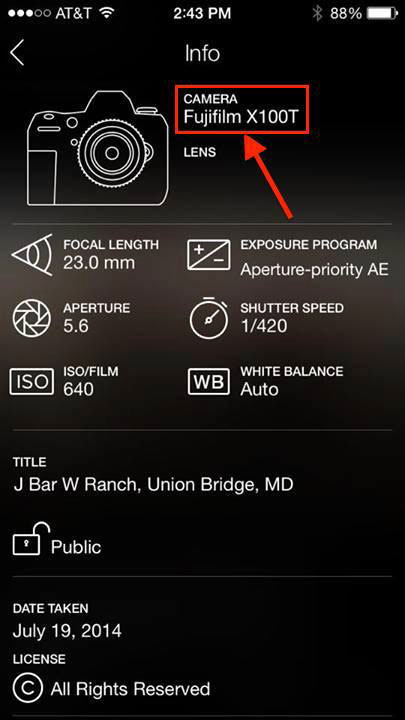 Finally we have got confirmation that Fuji X100S successor Fuji X100T is coming, the information is accidentally leaked by David Hobby when he uploaded X100T image on flickr, later he removed the image but we are able to get the screen shot of the EXIF info page. David Hobby is author of the Strobist.com blog, Davaid has been working with Fujifilm in past so there is no doubt that he can get access to un-announced fuji cameras.
Take a look at the rumored specification
24MP X-Trans APS-C sensor
Faster AF than X100s
Tilt screen
New fixed 23mm lens
New EVF, better than X100s
Wider phase detection area
Expected date of announcement is September 2014.
src – fujirumor