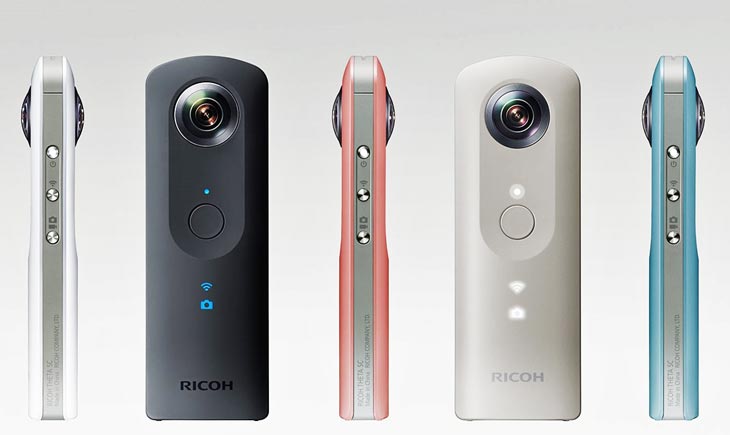 The long rumored Theta SC camera announced today, the camera features exact same core specification as we have published earlier here.
Actually the Theta SC is the stripped down version of Theta S that features twin 14MP sensor behind and it can capture 360 video and still images and later you can post it on social media or you can see it in VR headset. The only problem with Theta SC is its limited to Full HD mode with a limitation of 5min and no HDMI port.
The Theta SC will be available from November 2016 in beige, blue, pink and white at a price of $299/£249.
Continue reading Ricoh Finally Announced Theta SC – Press Release and Images