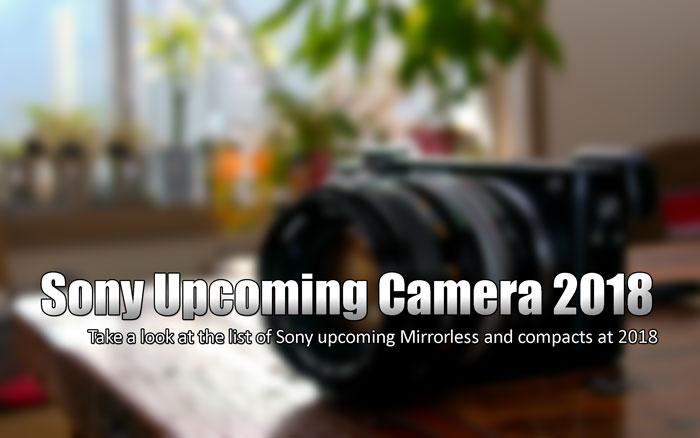 2018 was a awesome year for Sony camera division And all of us also. Sony A7, A9 series camera raised the temperature of FF camera section. Being a Canon user I do appreciate the speed of development that Sony showed the world. Sony is the only FF camera maker that offers Fullframe Mirrorless camera under $1000 with kit lens. Now Sony is the only company that makes Fullframe BSI CMOS sensor and Sony A9 is world first camera to offer Fullframe Stacked CMOS senor.
1. Sony A7S III – ISO 3.2 – 6.5 Million ISO range
Probably three months after the announcement of GH5s as I feel so. Since, Panasonic is trying to mimic the Sony A7 series pattern of cameras and as the information we have received the GH5s core specs will dominate the A7S II camera. But Panasonic forget that, Sony A7s II is using same sensor of A7S camera announced back on April 2014. The Sony A7SII sensor is based on FSI and NOT a BSI tech, So I personally believe that if Sony introduces BSI or BSI + Stacked CMOS tech in next version of A7S III camera by having the same resolution they will touch 3.2 OR +1 stop that's 6.5 Million ISO. It's necessary also to beat the Nikon D5. The camera is expected to arrive sometime before Photokina 20180.

2. Sony RX100 VI (NEW)

Now we are expecting the update of Sony RX100 IV camera in next few months. Sony already registered a compact camera with model code WW 771132 at Indonesian wireless agency. And we are expecting the announcement of the camera in next few months. Because as we have told you earlier also once the camera gets registered at wireless agencies it hardly 3 to 4 months to get official.
3. Sony A9R – 70-80MP | 600+ AF points | 5-7FPS | 4K | 5axis IS
Sony A9R isn't dead yet. We may see a long rumored 70-80MP Stacked CMOS sensor based camera sometime in September to flush out the Canikon FF Mirrorless announcement. I am not sure but Sony is also preparing for a big announcement sometime in Sep 2018. The next gen of A7R IV / Sony A9R will get a massive high resolution sensor with 600+ AF points and 5-7 FPS of continuous shooting speed.
Sony A7R IV Camera isn't coming anytime soon. But as the initial set of information we have. The camera is set to arrive in late 2019. We will update you soon as we get any new information.
5. Sony at Photokina 2018
Sony A7S III and Sony RX100 VI camera is rumored to arrive on or before the Photokina event 2018. Although we have recieved rumors in past that Sony may do a surprise announcement during the event. However, based on the details of Japanese sources Sony compact camera [of course we are talking about Sony RX100 VI] is scheduled to arrive soon, since it already cleared the WiFi certification test so official announcement may happen soon.
For Latest RUMORS and LIVE Updates follow us on FACEBOOK | TWITTER | GOOGLE+
we also have a Sony camera users facebook group you must join that group to get live updates lots of discussions are going on, there you can ask questions you can give answers you can share your images.