Sony RX 100 comes with 1 inch, 20.2 MP Exmor CMOS sensor and Canon G1 X comes with 1.5-inch, 14.3 MP CMOS sensor, the resolution on Sony RX 100 is more where as Canon G1 X have large sensor & big photodiodes (due to low resolution) and we know that BIG photodiodes creates LESS NOISE and capture more details,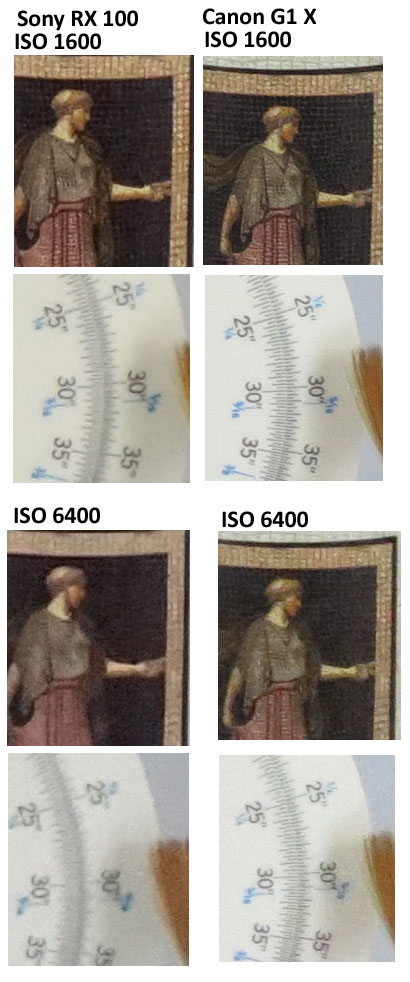 image credit imaging–resource.com
The Canon G1 X  ISO standard ISO range is 100-12800, Sony RX 100 standard ISO 100-6400, ISO 12800 and higher settings are achieved through combining Superimposing technology and By Pixel Super Resolution technology. Canon G1 X images showing bit more details in the test. Specification comparison review of both the camera is coming soon.