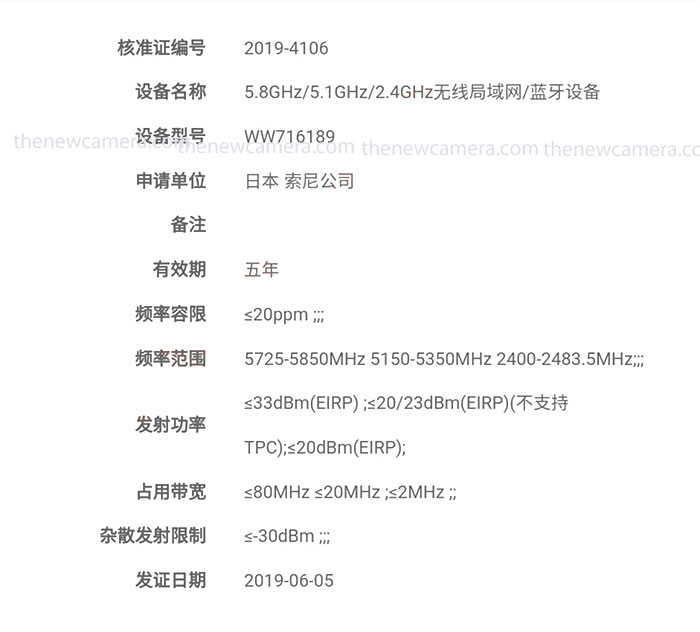 Sony registered a new camera in Asian wireless registration agency with model code name WW716189. The newly registered camera is Sony's first 5G WLAN camera, once the camera is registered camera company roughly takes two to three months to announce it officially.
Sony A6700 is super due and Sony RX100 VII announcement also expected this year. BTW, we have some information in the past about Sony RX100 VIII camera as well as Sony A6700 camera.
More on Sony A6700
Sony A6700 / A7000 Coming, Sony A7S III Announcement Delayed
More Confirmations: Sony Working on Enthusiast APS-C camera – Sony A6700 ?
We will update you soon as we get any new information.