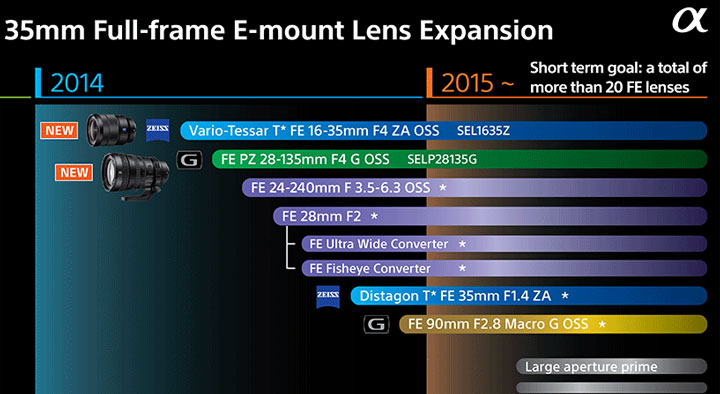 We have already published Sony Upcoming Lenses Images, Now according to latest rumors Sony will officially announce the new FE24-240mm F3.5-6.3 OSS lens on March 12, 2015 and finally the already announced α7 II camera coming along with FE28-70mm F3.5-5.6 OSS zoom lens, expected date of arrival is March 6, 2015.
The Rumored action camera already announced in Japan.
– HDR-AS200V
– HDR-AS200VR (with Live View Remote Control)
– FDR-X1000V
– FDR-X1000VR (with live view remote control)
So finally Sony did not announce any photography gear at the CES and CP+ shows.
Also take a look at these rumors