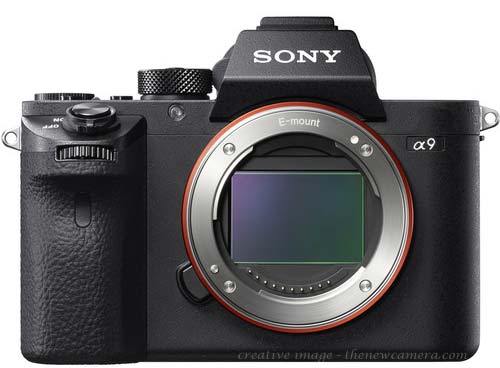 A new set of specification Leaked today related to Sony high in mirrorless camera. According to the tipsters, Sony is working on two high-end mirrorless camera one feature high resolution sensors and may be called successor of ultra popular Sony A7R III or Sony A9 and other camera features a low resolution sensor dedicated for  speed and accuracy, expected to be named as Sony A7III (successor or Sony A7II).
1. The Low Resolution FF Camera with 20FPS and advance AF
The source also said that, Sony low-resolution camera can capture continuous shots up to 20 frames per second and that's is really insane. The same camera  will have Dual card slot as well as unlimited buffer. The camera will have advance autofocusing system (even better than A7RII) dedicated for Speed and accuracy. It will be a super high performance AF camera and maybe call successor of Highly popular Sony A7II
2. Sony A9
Today the source again confirmed that Sony is working on a 70MP camera. Designed specifically for professional shooters around the world. Keep in mind that the 70MP resolution talk is not new few months ago Sony representative confirmed us during the interview that Sony is working on a 70MP sensor camera. The name is not confirmed yet so may be called Sony A7R III or  Sony A9.
Sony W 361847 is next Sony FF Mirrorless camera
We have told you yesterday that Sony registered a New product at China MIT and it's codename confirm us that it's a full frame mirrorless camera from Sony.
Join our Sony Camera users Group
We will update you soon as we get any new information, stay with us (FACEBOOK | TWITTER | GOOGLE+) If you have time –> see more Sony Rumor