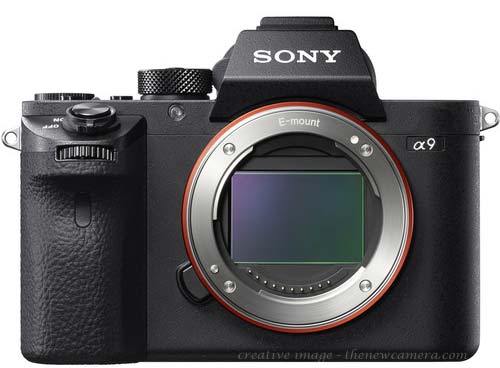 An anonymous tipster claims that he have spotted to be announced next Sony flagship camera out in the wild. The tipster is a reader of SAR website. Tipster spotted a photographer from Sandisk who was using a bit big A7 series camera. The camera model name and the lenses he was using at the moment was masked with tape to not show. Let's break the entire information into the major points
Sony A9 / Upcoming flagship Details – According to the tipster
According to the tipster the upcoming camera is having bit more heavy grip compared to the current A7 series camera.

The size and shape of the camera is pretty big as compared to the current A7 series cameras you can relate it with Canon 1dx mark 2, not as big as that but somehow similar to that camera.

Joystick control

Unable to see the SD card slots of the mirrorless camera, But why looking externally he feels that there is a place for to SD cards

Source claim that the camera can capture 14 frames per second continuous shooting speed. As he was able to guess that is speed by hearing the continuous burst sound of the camera which is quite unbelievable.

He also silently confirms the presence of 16-35mm f/2.8 GM and 100-400mm FE lens with the photographer.
The source is new and No Rock-solid information coming from the source. But, the joystick information is big catch and it will sure add a new dimension of extended control in Sony A7 series camera.

On March 8 2017 we have published  Sony Registered an new FF camera in China MIT agency and its model code was WW 361847. Sony will going to announce new mirrorless camera on April.
We are getting confirmation from multiple sources that Sony will going to announce new fullframe mirrorless camera soon. Stay with us and we will bring more updates for you…
Join our Sony Camera users Group
We will update you soon as we get any new information, stay with us (FACEBOOK | TWITTER | GOOGLE+) If you have time –> see more Sony Rumor