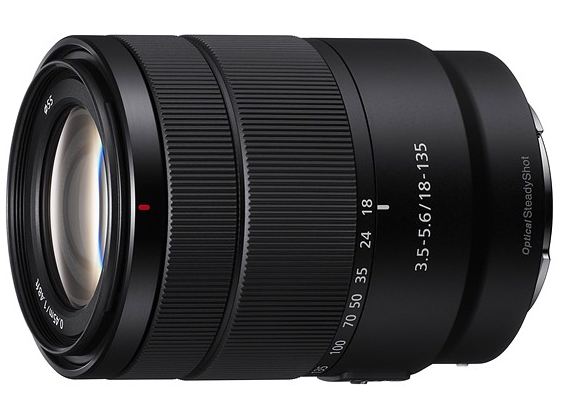 One of the best thing I have noticed today is the announcement of Sony E-mount 18-135mm lens. This lens is so important that Canon and Nikon DSLRs offer this lens as a kit lens with APS-C sensor based DSLRs after 18-55mm lens. The lens covers a perfect range that eliminates the need of zoom and standard lens alone and perfect companion for travel photographers.
This new APS-C lens features a versatile 18-135mm focal length, aperture range of F3.5-F5.6 and Optical SteadyShot™ stabilization. The lens is an ideal fit for Sony's popular APS-C sensor cameras including α6500, α6300 and α6000, and is an extremely useful tool for a wide range of shooting situations ranging from daily life to portraiture, landscape, nature and travel photography.
Additionally, the 18-135mm F3.5-5.6 OSS Zoom Lens offers fast, precise, quiet AF performance thanks to a linear motor, making it a perfect complement to the high-speed shooting and impressive video capabilities of many of Sony's mirrorless cameras.
Pricing and Availability
Visit B&H
So, in near future the upcoming we do hope that next Sony announcement (possibly Sony A6700 or Sony A7000) will carry 18-135mm lens as a kit lens option.
Also see best lenses for Sony A6500
---
Request to Sony, I am not talking about FF / F-mount users here. But for APS-C / E-mount users they should announce something affordable then current DSLR makers offering.
Price of 18-135mm lens vs Canon and Nikon (Nikon discontinued the 18-135mm DX lens and it's no longer available)
| | | | |
| --- | --- | --- | --- |
| Sony E 18-135mm f/3.5-5.6 OSS Lens | Canon EF-S 18-135mm IS USM | Canon EF-S 18-135mm IS STM |  Canon EF-S 18-135mm f/3.5-5.6 IS USM Lens |
| $598 |  $399 |  $549 |  $598 |
|  B&H |  B&H |  Amazon |  B&H |
Let me say you for a photographer like me do look over price tags while getting a camera or lens. Believe me I never buy a camera or suggest it to someone without looking entire price of the system (that includes essential lenses like portrait, Landscape, Zoom and Macro ).
see comparison between the New Sony 18-135mm lens vs Canon 18-135mm lenses at dpreview