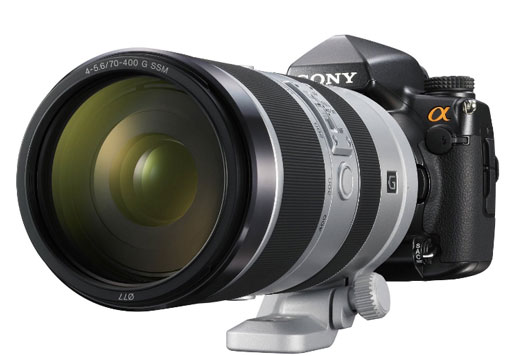 Sony A99 specification appeared on a chines forum, according to the source the Sony A99 is coming on Photokina (Sep 2012) and Sony A99 announcment is  expected to be accompanied by  50mm Zeiss f/1.2 Lens, NEX-7 and A77 will be updated next year (2013).
Sony A99 Leaked Specification
24.3 MP full frame sensor.
 102 focus points.
May also have flip and touch screen.
3 million pixel high-definition EVF.
To be announced in September 2012.
Price: 18,000 yuan (around $2,800).
The A99 will  support 24 video recording formats and a variety of screen style filters.
The body of the A99 will be larger and heavier than the A77.
Same source also told that lens updates are coming for 50mm f/1.4 SSM, 70-200mm f/2.8 SSM and a 135 Zeiss lens.
src – forum.xitek