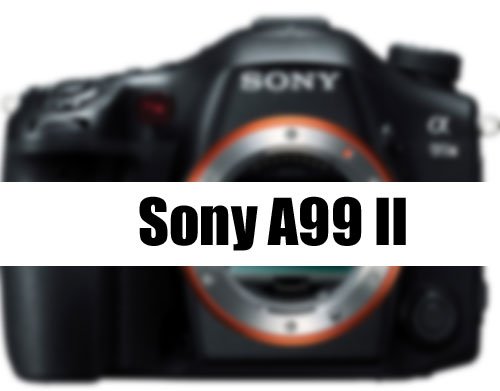 Sony A99 II some information again surfaced over the web however again this time we can't confirm the credibility of the rumor since it is coming from anonymous source
According to one of the sources the upcoming A99 to camera prototypes already available at some large retail chains and if we believe him the Sony A99 to will arrive soon, since it is listed as available from summer 2016. The primary specification of the camera according to the sources remains same as previously rumored specification, he said the camera will carry high-speed continuous shooting mode of 10 frames per second other feature include 36 megapixel sensor from Sony A7 camera and introduction of 4K video mode inside the A99 II, the price tag of the camera is listed as dollar $2999 USD.
The second source said that A99 II camera name will be in 99 SW, the SW will be optimized for a sports and wildlife shooting. He didn't mentioned any specification but he also said the upcoming camera is not optimized for video shooting and it is dedicated for still shooting only. The camera is even faster than the current Sony A77 II camera it also feature new and fast object tracking tech. inside.
The good news we may see new Sony A99II camera soon if the information of the tipster is correct, however it's also true Sony A99II update is overdue from years and Sony is putting all its concentration on the full frame and APS-C mirrorless cameras.
Join Sony A99 II page on Facebook
source – sonyalpharumor