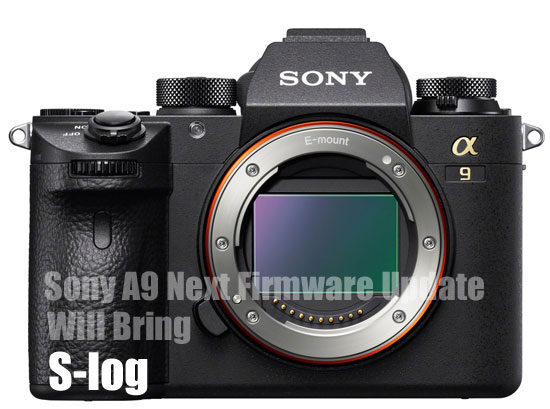 According to latest details revealed by Sony web support staff, they literally confirmed that Sony A9 will going to get S-log in next firmware update.
The information isn't limited to that, other websites (camera Jabber) also confirmed that
Sony would listen to market advice and assess the need for additional touch-control along with 'other function' enhancements.
I strongly suspect (hope) that Sony might also take the opportunity to add Picture Profiles and S-Log mode to make the camera more appealing to videographers.
So, overall we can say that Sony is planning for a big firmware update for its flagship camera that already features class leading specification.
Stay with us and don't forget to Join our Sony camera user group at Facebook for ddedciated live updates and news.
Don't forget to see first wedding shot with a Sony A9  Have you seen the High ISO Test of the Sony A9 camera.
Get you A9 from Amazon | B&H Store