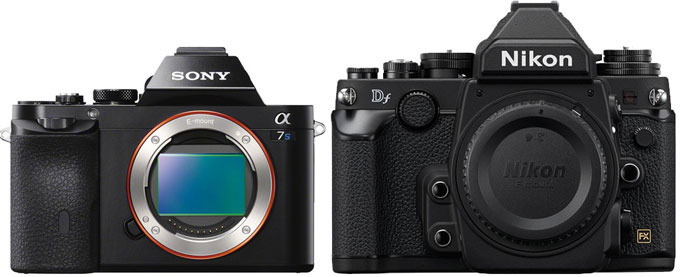 Sony A7s and Nikon DF High ISO test images are now available, we have compared these two camera side by side starting from ISO 12800,
we can clearly see that at ISO 12800 both the camera showing excellent level of details without any significant amount of noise.
At ISO 25600 Sony A7s image has more details and less color noise than Nikon DF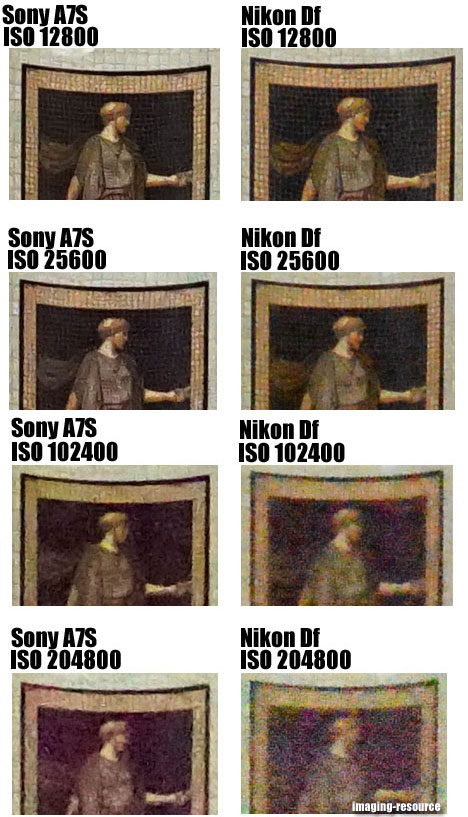 At ISO 102400 both camera image is completely us-usable, but comparatively the Sony A7s image is bit better, the ISO 204800 sample Image from both the camera doesn't deserve any comment from my side.  Finally, we can say that Sony A7s High ISO images are better than Nikon DF.
other factors
NikonDF (See at Amazon) will cost you bit more compared to A7s (See at Amazon) ,
The major disadvantage of Nikon Df is it doesn't record video, on the other hand the Sony A7s can record 4K videos with Full Pixel Read-Out.
Before making the final decision you must know that A7s has limited amount of lenses, with Nikon you have many option.
Image Credit – Imagine-resource