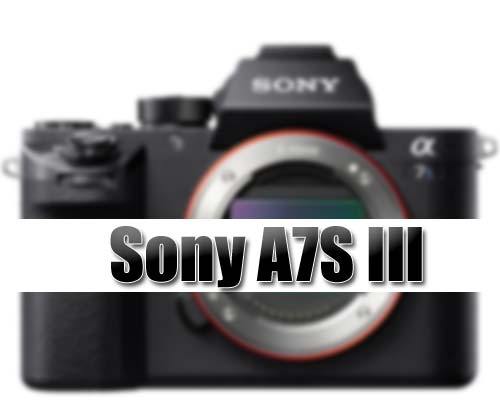 We all are waiting for Sony A7S III camera, the A7S II camera was announced on September 2015 and now almost 4 year have been passed and the A7S II specs look obsolete, even now we are just getting confirmation about the development of the camera and nothing else.
According to Sony Manager the Sony A7S III camera is still in development stage.  Take a look what Sony manager Yosuke Aoki said in a recent interview in China
translated text
Question: Sony's product line "R" series flagship high-pixel high-definition, but this time α7R IV video function also done a promotion, why not upgrade α7S series it?

Yosuke Aoki: α7S series are also in development, we disclose future plans. Different series of video capture products are functional point wide-ranging needs, but the functional characteristics of different video series is not the same. α7R IV pixels is very high, shoot video also brings a lot of advantages.
Sony isn't silent about their Sony A7S III camera

Sony Russia manager said in an interview that the Sony A7S III does carry some serious improvements, but the current technologies are not ready for this camera
Published on October 19th, 2018
In an recent interview with Sony Kenji Tanaka, VP and Senior General Manager of Sony's Business Unit at dpreview, We got very strong hints by him that upcoming Sony A7S III camera will have the 4K/60p, 4:2:2 10-bit and Bigger Battery Life.
Also see
Dual base ISO Coming to Sony A7S III
Sony A7S III Coming without 30Min Recording Limit [Rumor]
Follow us on our social pages  FACEBOOK | TWITTER | INSTAGRAM, If you have time –>see more Sony Alpha Rumor