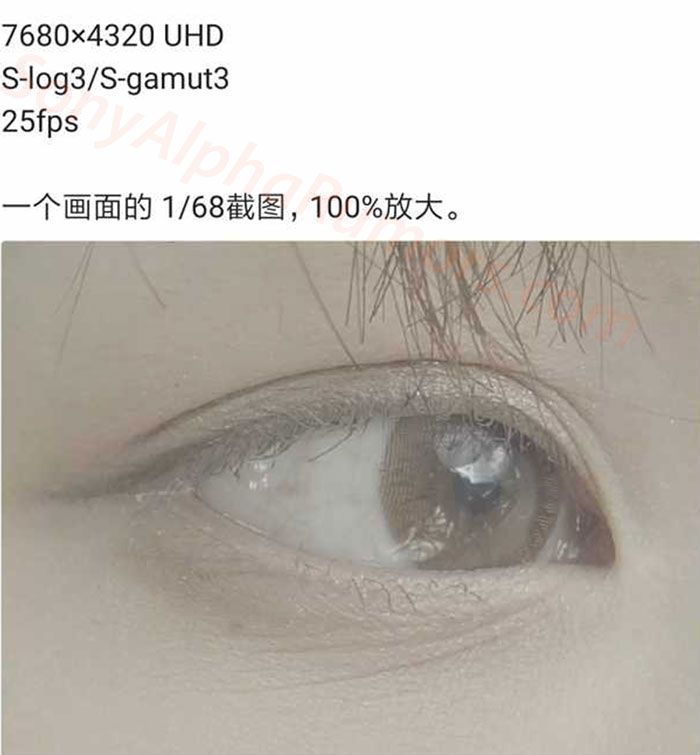 Don't blame me, that's what a Cinematography channel reveled today. They have posted a photo saying  it's shot by a 8K 25P camera. Now, again the same channel in their weibo account mentioned, " its a Mirrorless camera ".
Now what the heck we can understand from these lines ?, If someone talks about a super cool Sony Mirrorless camera with 8K recording capability then we can only hope its a Sony A7S III camera, yes or no ? Or may be they are testing out Sony A9S camera.. who knows.
BTW, take a look what a reader of rumor mill shared today
A very well-known and highly respected cinematography channel in China posted this photo saying it's shot by a 8K 25P camera. And then they said on Weibo that it's a Sony mirrorless camera. Then they deleted everything before the internet stirs. I couldn't get a screenshot from their Weibo account saying it's a Sony mirrorless. I'm not quite sure what's happening here.
Sony 8K Mirrorless Cameras are Coming
Does I ever told you that Sony next generation of upcoming Mirroless camera will have the ability to record 8K videos? Yes, I do..back on December 18th, 2018 – Sony A9 II, A7S III and A7R IV to Feature 8K Video Recording Capability
Also check out recent Sony A7S III rumors
Follow us on our social pages  FACEBOOK | TWITTER | INSTAGRAM, If you have time –>see more Sony Alpha Rumor.