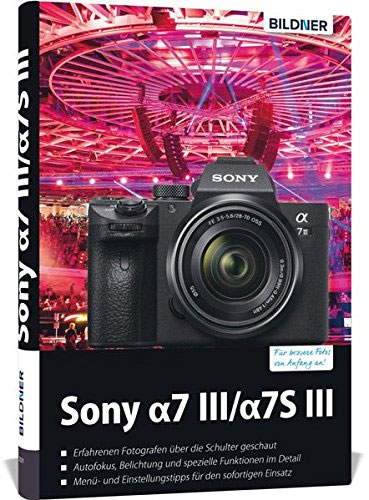 We are getting clear hints that Sony A7S III is coming Soon. Since, a new Sony A7 III and Sony A7S III book is listed on Amazon Germany for pre-order.  The shipping of the book will begin from July 2nd. Well that means Sony A7S III camera is coming before July of 2018.
Well Sony A7S II camera is overdue for an update. We have already told you in our previous post that Sony is expected to announce the Sony A6700 and the Sony A7S III camera this year.
The Sony A7S III camera was announced on September 2015. The sensor inside the Sony A7S II is 12 MP Exmors CMOS (a old tech based sensor). We do expect the next generation of Sony A7S will carry BSI to improve the sensitivity and front-end LSI circuit to boost the speed sensor.

We will update you soon as we get any new information.
not only that we have also published list of Sony cameras expected to arrive in the year of 2018.
stay with us (FACEBOOK | TWITTER | GOOGLE+) If you have time –>see more Sony Alpha Rumor.