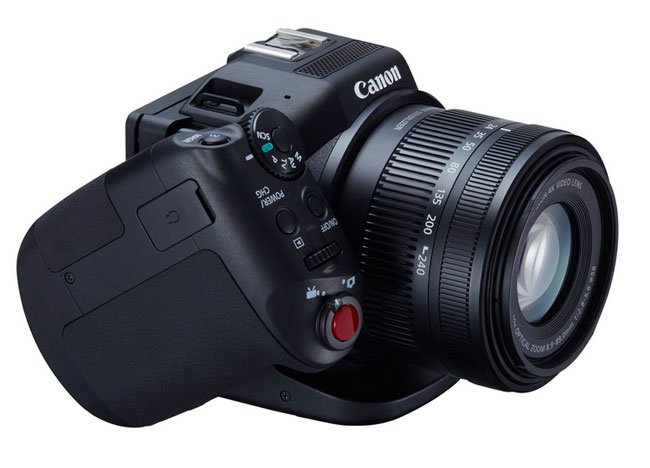 According to the latest rumors surfaced over the web the upcoming Sony A7S II camera will feature upgraded body design similar to Canon XC10 camera. The Canon XC10 camera design is completely unique and new.
We are almost confirmed that Sony is seriously working on next generation of Sony A7S II camera and according to the article published yesterday [see here] Sony will put it's all concentration in worldwide fullframe mirrorless market, according to the Sony representatives  " Our goal this year is to become the leader in this market for the first time."
The Canon XC10 was announced back on April 8th, 2015.  The camera features a smaller 1 inch sensor and it's a hybrid camera dedicated for still as well as video shooters. The Sensor inside the XC10 camera is designed ad developed by Canon itself, however if we look at the pric tag it's look bit overpriced compared to current market competition.
Also see – Canon XC10 vs. Panasonic GH4 vs. Panasonic LX100 vs. Panasonic FZ1000
See Canon XC10 at B&H and Amazon
Deep discounts on Sony A7 Camera – with 28-70mm lens it will cost you $1498 only at B&H and Amazon | too less compared to XC10 compact camera with 1 inch sensor.
source – SonyAlphaRumors.com
---
Take a look at the CanonXC10 flippable grip design demo by whatadigital camera team.