Sony A7R IV camera packs Sony's 61MP FF BSI CMOS sensor. We have no doubt that Sony A7R IV is industry leading high-resoltuion Mirrorless solution in FF lineup and after that we have Fuji GFX100 MF camera if we want more resolution.
Finally after a long gap we have high ISO test samples available in dpreview studio comparison tool. So, the link is at the end post if you want to play with others cameras. Before that let's take a look at what ISO rating the noise starts to show off in Sony A7R IV RAW and JPEG file.
Usable ISO Range of Sony A7R IV in JPEG Mode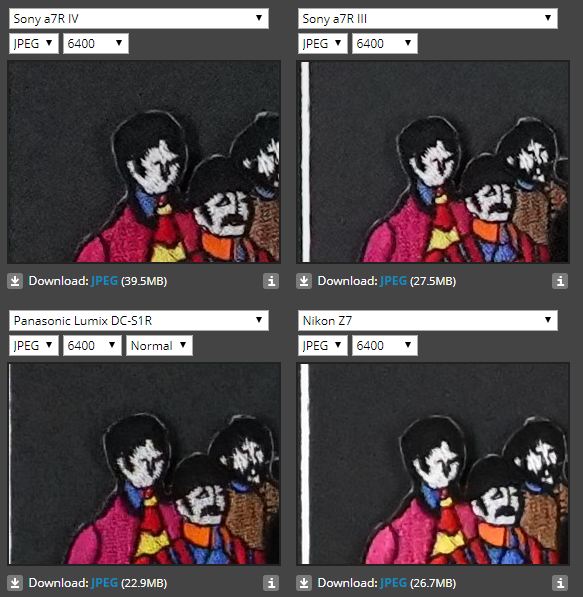 There are lot of people who grab JPEG files from the camera, Since they have no time to edit RAW photos. Specifically, I am talking about wedding and event shooters those who prefer JPEG most of the time.
Sony A7R IV Max JPEG usable ISO range is ISO 6400. After ISO 6400 we do get significant amount of noise in camera sample and it make it almost unusable for professional use or you need a strong noise reduction filter after ISO 6400 rating if you want to reduce noise.
Sony A7R IV @ RAW Mode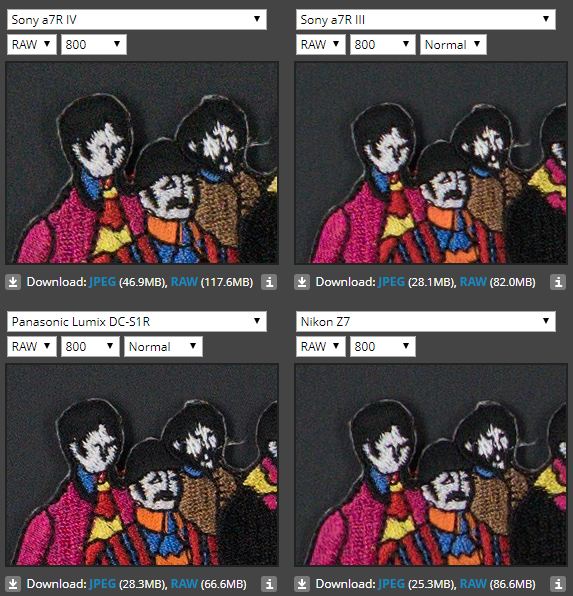 At Raw mode we can notice noise starts to appear after ISO 800 in Sony A7R IV camera.
via – dpreview image comparisontool
Follow us on our social pages  FACEBOOK | TWITTER | INSTAGRAM, If you have time –>see more Sony Alpha Rumor