Take a look at the dynamic range test between Sony A7R III ( Amazon and B&H) and Sony A7R II. According to the claims made by Sony the recently announced Sony A7 R III features 15 stops of dynamic range for stills and 14 step of dynamic range for videos.
Before you begin to read more, you must know that Sony A7R II features 13.9 Evs dynamic range according to DXO Lab test report.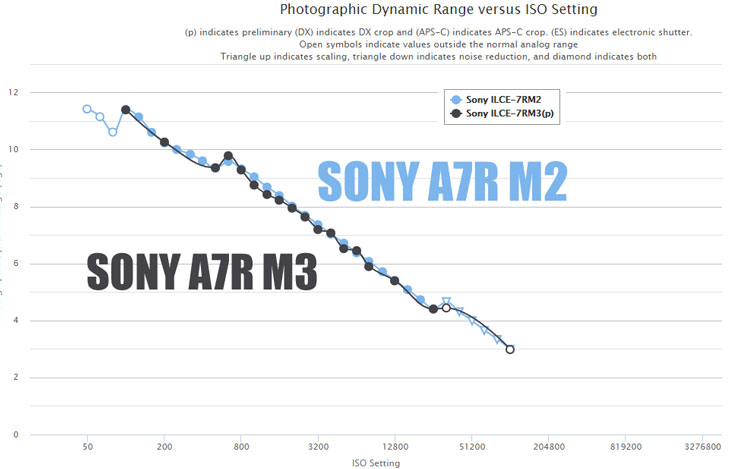 For the first time photonstophotos published the dynamic range test score of Sony A7R III.
You can take a look at the test score of A7R II to side by side with Sony A7R III. Both are overlapping with each other and we can't find any significant difference between the recently announced camera and the predecessor
that only indicates 2 thing either the test is wrong, second the clay made by Sony is false ?
Having same dynamic range isn't a big issue, Sony A7R III does arrived with lot of other improvements. We have done a comparison review of Sony A7R III vs Sony A7R II .
Also see – Sony A7R II Camera Deals – Lowest Price Ever