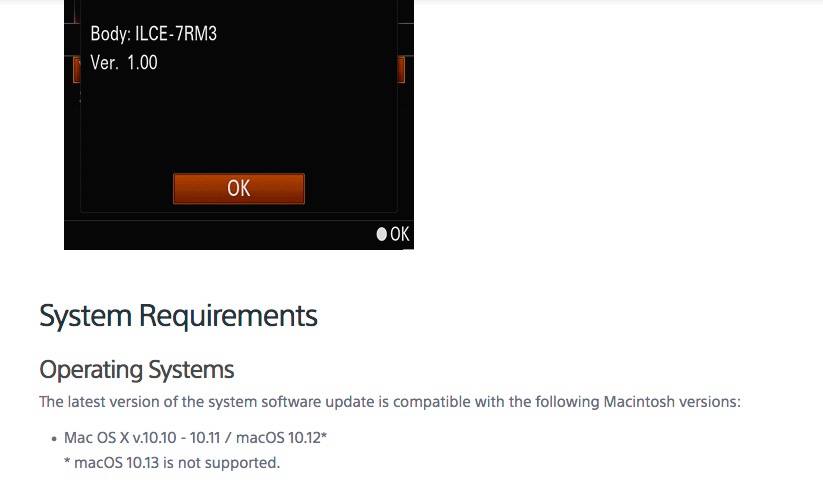 Yesterday Sony released the Sony A7R III Firmware Update, but there are some issues with it. The latest Sony A7R III firmware update isn't compatible with Apple's current High Sierra version (10.13). So, those who are running Latest version of Mac OS are not able to install the latest Firmware update.
Sony should fix this issue ASAP.
---
Update
Adobe latest update solved the A7RIII RAW file issue.
One more issue, Despite of having latest Adobe Camera Bridge version. The Adobe camera RAW Showing some issues with Sony A7R III files. We do hope that these will be fixed in next update.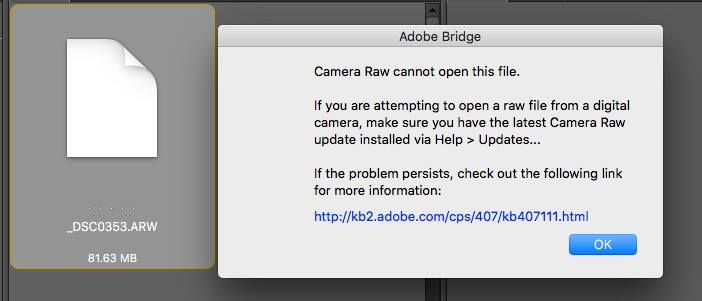 Thanks Jessica Forde for letting us know.