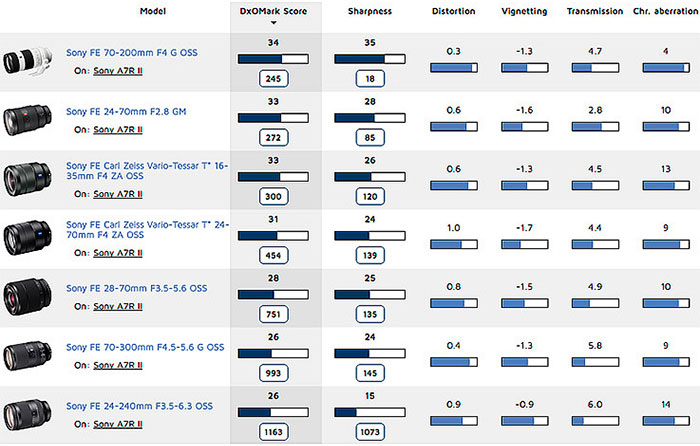 Sony A7R II Best Lenses test done by DXOMARK Team, these set of Highly recommended lenses for Sony A7R II camera is selected by DXO Mark experts after testing all the lens with Sony A7R II camera.
Take a look at the list of lenses recommended by DXO Mark Lab for Sony A7R II camera. The post doesn't need any further analysis, you have all the score cards in your front and it's very easy to pick up the lens you need for your cam.
My favorite lens in the list is Sony 24-70mm F2.8 GM, the lens features bright F2.8 aperture throught the focal length and  take extremely sharp images with creamy DOF. A excellent tool for golden hour shooters and night-bugs.  Sony A7R II and Sony 24-70mm F2.8 GM – That's all you need to cover a event.
Also see – Best Lenses for Sony Alpha A7RII
Also see – Best accessories for Sony A7R II | Sony A7R II at Amazon and B&H
source – DXO Mark