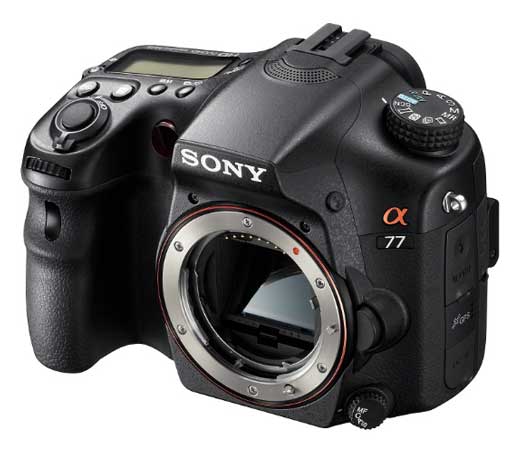 Many people across the globe reported that Sony A77 Firmware V1.02 contains lots of Bugs, Here are some of the most common signs that you may have a A77 with Firmware V1.02
Problem with AF point, The AF points of A77 disappear suddenly, to bring back the AF point back remove battery and restart the camera
Sony A77 take more than 3 to 10 sec to shutdown completely.
Problem in Aperture and Shutter setting, need to remove battery and restart the camera.
Problem with electronic level, displayed at top part of the LCD. Need to restart the camera to back to normal position.
Sony A77 hangs at 10fps mode, need to remove battery and restart the camera.
Related post –
According to SonyAlphRumors new Bionz processors are main the cause of problem
Alpha a77 has a revised set of new Bionz processors but the Firmware updates were for the older processors….There will be a major update to the firmware as soon as full testing is completed. This is going to delay US and Canada Distribution.