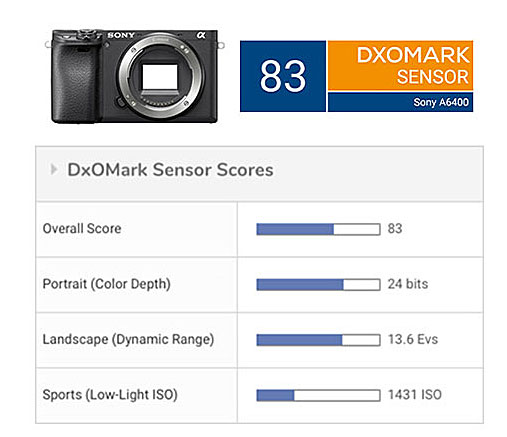 We already published the High ISO Test of the Sony A6400 , we have also compared the photographic dynamic range test score of Sony A6400 camera with Sony A6500 and XT-3. Now its time for DXO Mark Lab score.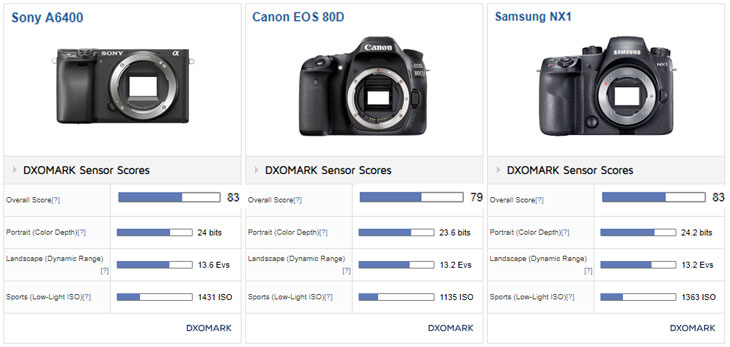 DXO Mark Says
Anyone comparing the Sony A6300 and A6400 will find the results intriguing. Although the two models share a similar sensor resolution (pixel count) and the overall results are very close, the measurements are not identical.

Despite its slightly higher noise floor over the A6300, the new A6400 sensor performs well, combining a wide dynamic range over a highly useful range of ISO sensitivity settings and excellent low-light ISO capabilities. Although that directly impacts the color depth, the A6400 remains capable of delivering extremely pleasing images. Combine those attributes with the new AF system, 11fps continuous shooting, and a relatively affordable price, and you have a very enticing camera for sports and action photographers on a budget.

In this review, we have compared the Sony A6400 to its predecessor and to its most relevant rival from other another brand. As usual, you can create your own comparisons and in-depth analyses using our interactive image sensor ranking tool. 
But Sony A6400 camera from B&H | AMazon.com