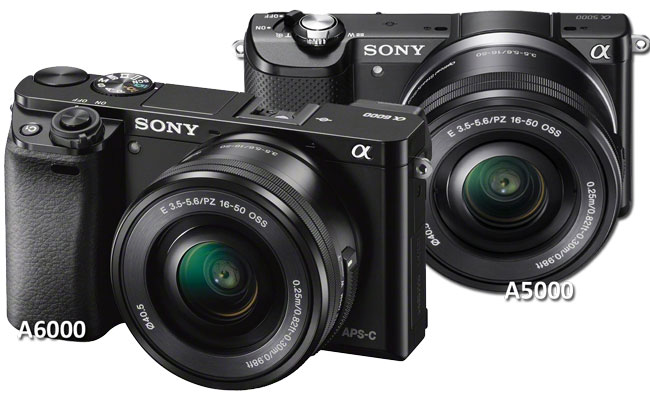 Basic difference between the A5000 and Sony A6000 is Sony A6000 comes with advance PDAF sensor that have phase AF points within the sensor hence you get faster AF speed and Continuous shooting speed with Sony A6000 + you also get more ISO range for noise free low-light shooting, but you have to pay approx $200+ extra when compared to Sony A5000 price tag.
The Sony A5000 have a contrast based AF system only and limited ISO range.
Core Difference between A5000 and A6000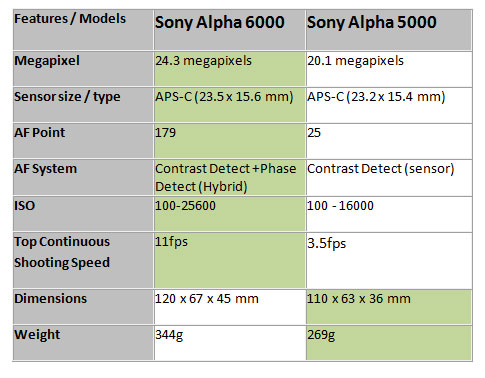 The other features of A6000 include presence of hotshoe and OLED Viewfinder – both features are not available in A5000.
Verdict: We recommend you to buy A6000, it features better sensor, AF system and OLED viewfinder.
Buy A5000 at Amazon and Buy A6000 at Amazon