Samsung NX30 vs Samsung NX20 specification comparison review, we are here to find out the major difference bewtween these two camera,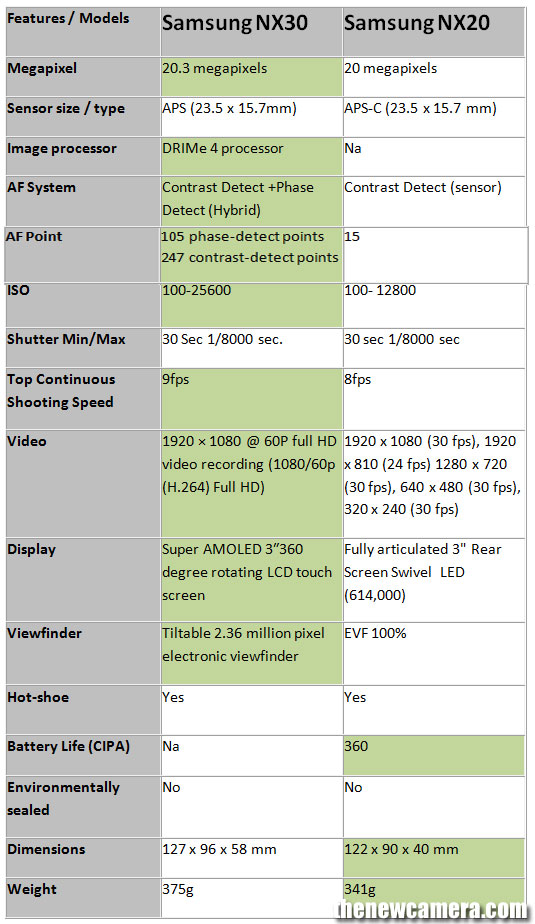 Sensor: The Camera comes with a newly developed sensor, the 20 MP CMOS sensor comes with on-chip phase detection AF.
AF System: As we can see clearly the NX30 features newly developed AF system that combines Phase + Contrast based methods.
ISO: The other major improvement is pushing the ISO limit upto 25600, the NX20 ISO range was limited to 12800.
Fast FPS: Bit improved top continuous shooting speed, you get 9fps of shooting and NX20 was limited to 8 fps.
Improved video recording, NX30 features Full HD video recording at 60fps and  'dual IS', mic input + audio level adjustment on the other hand NX20 was limited to 30fps.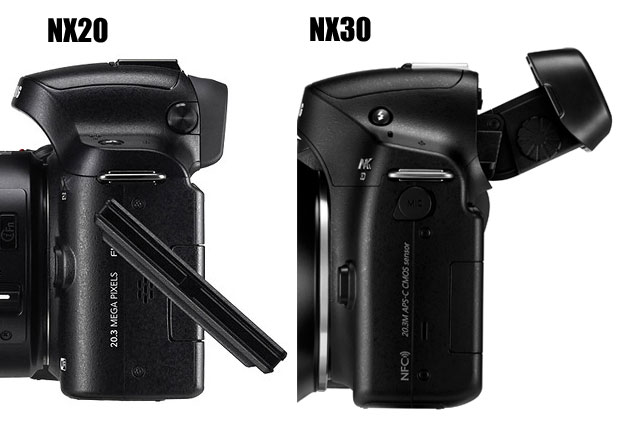 Other major improvement include is the introduction of tiltable viewfinder that will sure help in composing your images in bright sunlight.
Verdict: Based on specification comparison review we highly recommend you to buy Samsung NX30 camera.