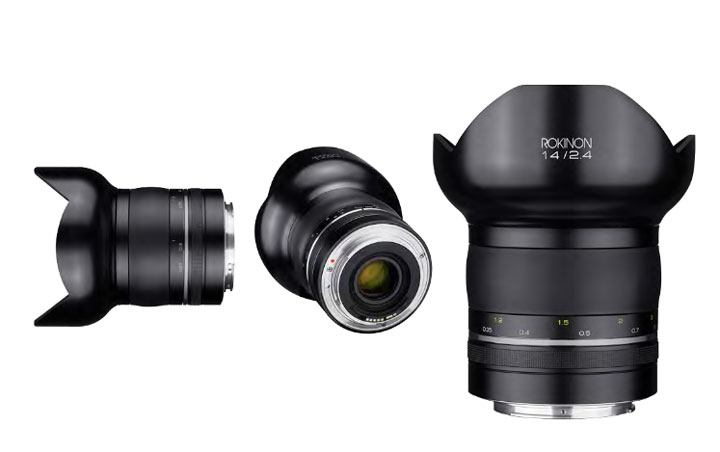 Rokinon SP 14mm F2.4 which is now avail able in Nikon mount, the lens is available at B&H
Press Release
(New York, New York) August 9, 2017- Due to the demand for an affordable premium quality, Ultra Wide Prime for Nikon DSLRs, Rokinon is now offering their SP14mm F2.4 Full Frame in Nikon AE mount. It combines exceptional resolving power with simple, intuitive handling and precise manual control of focus
Equipped with the most advanced optical technology, the SP series has raised Rokinon's acclaimed image quality to the next level necessary for 50 megapixels photo and 8K video productions. The SP14's optical design of 18 precision elements in 14 groups includes three high refractive index, two Aspherical, two Extra Low Dispersion and one Hybrid Aspherical lens element to deliver unprecedented resolving power and correction of aberrations.
Constructed of high quality aluminum alloy with an ergonomically designed shape and grip, it delivers a luxurious look, excellent durability and comfortable use. Nikon's exposure control modes are enabled and EXIF info is registered. The SP14mm is designed to produce exceedingly high quality still images and video with both Nikon full frame and APS-C (crop sensor) cameras.
The Rokinon SP 14mm F2.4 Ultra Wide Prime Lens can actually capture more detail than your eyes can see, even beyond the capabilities of the latest high resolution pro cameras.