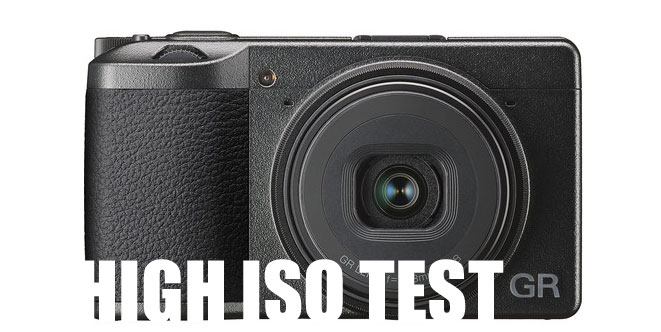 Rioch GR III Camera at B&H Store | Amazon.com
Let's begin with High ISO Test images of Ricoh GR III camera. We have selected 4 most popular professional compacts of today from different brands sensor. Now let's see which camera performs best during the test.
We have selected 4 Different different camera to compare, take a look at the list
Ricoh GR III – 24.2MP APS-C CMOS Sensor paired with 28mm f/2.8  [fixed lens]
Fujifilm X100F – 24.3MP APS-C X-Trans CMOS III  paired with 23mm f/2 Lens – [Fixed Lens]
Canon G1X Mark III – 24.2MP APS-C paired with 24 to 72mm f/2.8 (W) to f/5.6 (T) – [3X optical zoom]
Sony RX100 VI – 20.1MP 1″ Exmor RS BSI CMOS Sensor  paired with 24 to 200mm f/2.8-4.5 Lens  – [8.33x  optical zoom]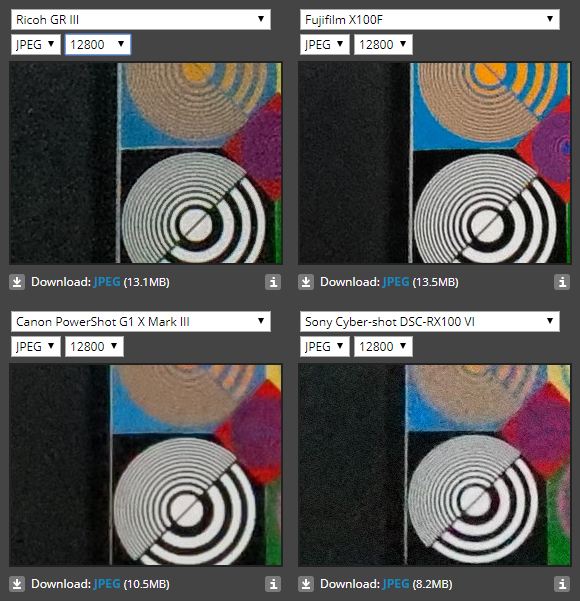 Ricoh GR III  High ISO Test and color noise
If we talk about color noise or High ISO test of these four cameras, then Fujifilm X100F camera with APS-C X-Trans sensor and fixed 35mm F2 lens is showing up minimum noise in the sample test image.
Camera ranking based on Noise Performance
Fuji X100F [Best]
Ricoh GR III
Canon G1X Mark III
Sony RX100 VI
Ricoh GR III visible moire pattern at the can be seen High ISO test of the camera. Fuji of-course win the High ISO test with clearly. BTW, Ricoh GR III is also a excellent option for pro photographers.
Rioch GR III Camera at B&H Store | Amazon.com
Image credit dpreview.com